Dueling Tests Leave a Water-Safety Puzzle After Duke's Ash Spill
(Bloomberg) -- The test results could hardly have been more different.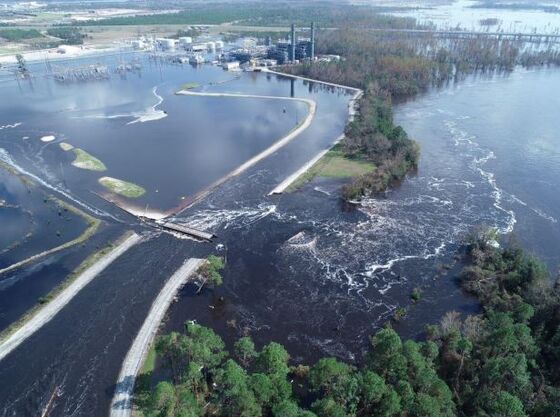 It tuns out both may be right.
The seemingly contradictory results are largely because the two groups used different techniques and were looking for different things, according to Avner Vengosh, a Duke University professor who specializes in geochemistry and water quality. And neither study is conclusive, Vengosh said.
"To say that the river is not contaminated is totally incorrect," he said in an interview. "We don't know."
The state was seeking to determine whether water coming downstream to treatment plants was contaminated, after hurricane flooding triggered coal-ash spills at Duke's Sutton power plant in Wilmington and H.F. Lee plant in Goldsboro. That's important, but it doesn't account for other potential environmental risks, Vengosh said.
"This is not a way to determine whether there is an impact in the river," Vengosh said. "Measuring the water a mile downstream during a storm, which they did when the water level was two or three times higher than the normal flow, doesn't tell anything."
Environmental groups took samples on Sept. 19 closer to the point where the H.F. Lee spill occurred, earlier than state officials, according to Matthew Starr, the Upper Neuse riverkeeper at Sound Rivers, an environmental group. The Sutton samples were also collected close to the plant, according to Kemp Burdette of Cape Fear River Watch.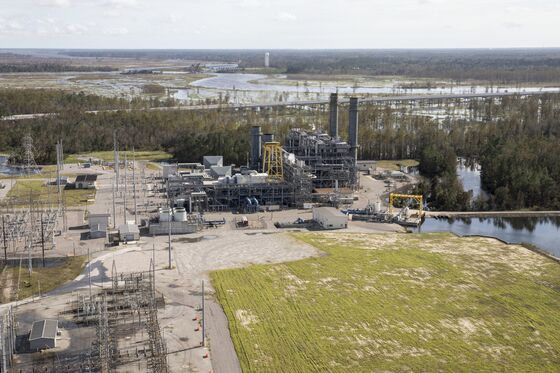 "You sample at the source to show what's entering the river," Starr said in an interview. "I'm not going to dispute what they have done to show that the drinking water source is safe. What I 100 percent dispute is their claim that they have sampled adequately to show that the Neuse River was not harmed or polluted."
Duke has said about 2,000 cubic yards of soil and coal ash spilled at Sutton, and about a truckload at H.F. Lee.
Burdette, who visited the Sutton plant two days after Florence made landfall Sept. 14, saw water pouring through a breach in a coal ash landfill and said the company's estimate isn't credible. And Bridget Munger, a spokeswoman with the North Carolina Department of Environmental Quality, said that because of "extreme flooding," it's not possible to accurately determine how much coal ash washed away.
The Charlotte-based utility is in the process of closing coal-ash pits at Sutton, and has until August 2019 to complete a landfill to hold waste that will be capped with plastic and soil to prevent future spills.
Coal ash, a byproduct from burning the fuel in power plants, can carry arsenic, mercury, lead and selenium. Its overall toxicity has long been debated. Hurricane Michael, which blew through the same region this month, didn't trigger any spills.
The tests "demonstrated that the rivers near the H.F. Lee and Sutton plants were not impacted from site activities during the historic flooding, Bill Norton, a Duke spokesman, said by email.
Duke has faced coal-ash problems in the past. The company pleaded guilty in 2015 to environmental violations stemming from a spill at its Dan River power plant in North Carolina and at other facilities, and agreed to pay $102 million in penalties. About 39,000 tons of coal ash spilled from the power plant in February 2014.
The state began testing at Sutton on Sept. 22 and at H.F. Lee the next day, more than a week after Florence made landfall. The timing was in part determined by safety reasons, Munger said. The state's focus was impact to water quality at the power plants and downstream, she said.
'Fundamentally Different'
"It really does come back to the point that our sampling and our analysis methods are fundamentally different," Munger said.
The type of testing conducted by the state may not reveal some long-term impact from coal ash, said Duke University's Vengosh. For example, a study following a 2008 Tennessee Valley Authority spill found contamination that wasn't detected in some water-quality tests.
"We definitely determined that once you have coal ash in the river and river bottom, you start to generate a reaction that causes contaminants to migrate" into the food chain, Vengosh said.