Step Inside the Natural History Museum's Renovated Hall of Gems
(Bloomberg) -- For 20 years, George Harlow, a curator in the American Museum of Natural History's Division of Physical Sciences, pushed to renovate the museum's Halls of Gems and Minerals. "It was much more like being in a mine or something, with various levels and brown interiors and much smaller cases," he says. "The biggest problem probably was the lighting and the carpets," which had aged considerably since the most recent renovation, in 1976.
Wear and tear wasn't the only problem. The old hall "was getting tired," Harlow says. "There were inaccuracies." Some of the labels, he says, still had "USSR on them."
In 2014 the curator received word that his two-decade long campaign had finally borne fruit. The museum commissioned Ralph Appelbaum Associates to work with the exhibition department to rethink, reorient, and rearrange the space for the 21st century.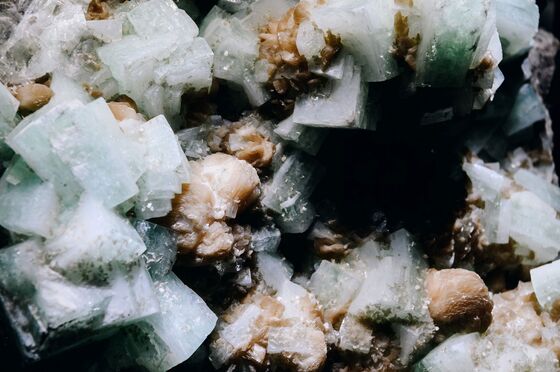 Now, the 11,000-square-foot Allison and Roberto Mignone Halls of Gems and Minerals are ready to reopen to the public on June 12.
Visitors will find spaces devoid of levels but bursting with rare gems. The new exhibition cases hold about 5,000 specimens in walls of cases and vitrines that are far better lit than before. But Harlow has a tip: "You really need a little flashlight," he says. "A lot of [minerals] want to be looked at as if the sun were behind you—gems want to be seen that way. So I tell everybody, 'Bring a light, and your phone isn't going to be good enough.'"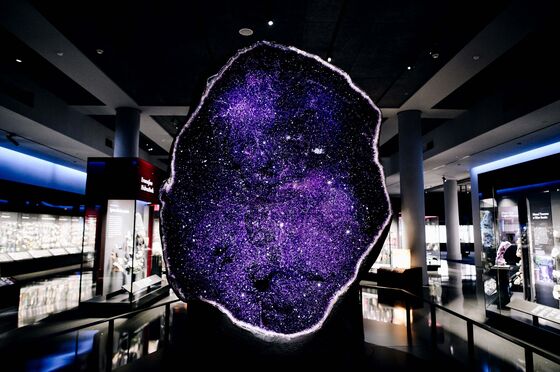 Harlow found this towering, 12,000-pound amethyst geode via a gem dealer on Long Island. It stands on one end of the hall, opposite its counterpart on the other. "We have signature objects like these partially as attractors," he says. They are "awesome objects, as well as things that get at this idea of scale and how things look in the Earth."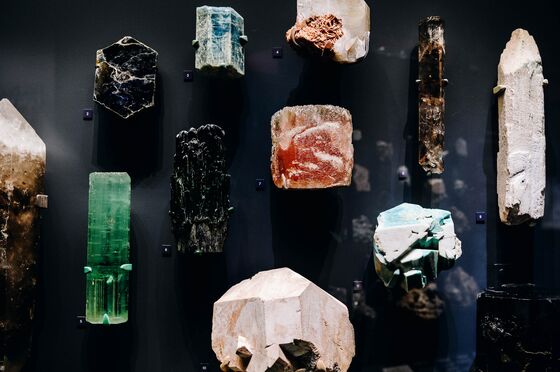 In redesigning the hall, Harlow focused on the concept of mineral evolution—the notion that for hundreds of millions of years there were no minerals at all, and that, over time, more than 5,500 known mineral varieties came into being.
The displays are accordingly split into five main conditions and processes in which minerals form: Igneous, pegmatitic, metamorphic, hydrothermal, and weathering. "One of the concepts I wanted to get across," Harlow says, "was that we find minerals in different contexts depending on the kinds of rocks and situations in which they form."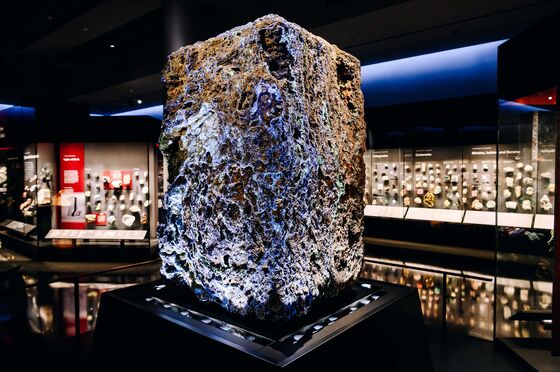 One of the most awe-inspiring standalone objects, the Singing Stone, was part of the 1893 World's Fair in Chicago. Dug from a mine in Bisbee, Ariz., it's embedded with bright blue azurite and green malachite, two copper ore minerals. The name comes from the high pitched sounds the stone makes when the humidity changes. (The controlled environment of the museum means there are no more sounds to be heard.) "It weighs about 7,000 pounds, of which perhaps 2,000 is copper," Harlow says. "This was given to us by one of the mine managers, and it's been here since 1895."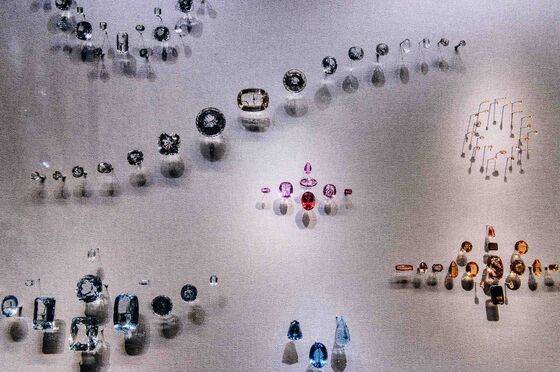 One of the main attractions of the hall was, and will continue to be, its myriad giant gemstones. The Star of India, with 563 carats, is the world's largest known gem-quality blue star sapphire. The 100.3 carat DeLong Star Ruby came from Myanmar.
"Because of the special optics of stars and cat's eyes, we've dedicated a single case to them," Harlow says. "These are among our most impressive and well-known stones." (Their fame was further augmented when they were part of a jewelry heist in 1964; the Star of India was found, with other gems, in a Florida bus terminal locker. The Delong Star Ruby had to be ransomed back for $25,000 with funds provided by John D. MacArthur, who later established the foundation which awards "genius" grants.)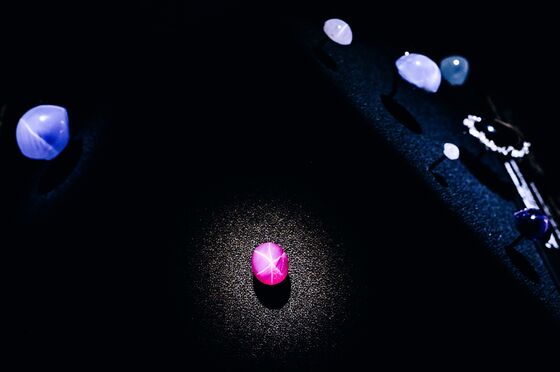 The new gem hall is in the same place as the old one, "but it feels bigger, because there was a lot of space lost because of deep cases," Harlow explains. "Part of the goal I had was to augment people looking at gems. This is true for all minerals and virtually all substances, but the idea was to assist people to understand what makes gems so attractive."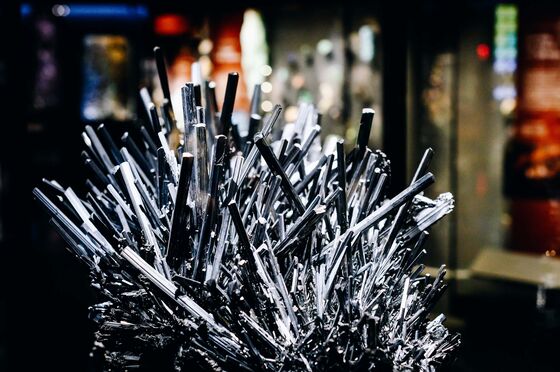 Also in the hall is a giant piece of stibnite, a mineral used in the manufacture of matches, which weighs nearly half a ton.
One of the main attractions of the exhibit is seeing just how varied minerals can be. "There are far more minerals on Earth than any other planets in the solar system," Harlow says. He can say that confidently, he says, because "Earth is a dynamic planet. Rocky, terrestrial planets, none of them have active tectonics or real active volcanism going on, and that's a driver of chemical differentiation," he continues. "It allows you to have a more dynamic range of minerals."
Water- and oxygen-producing minerals, he adds, also add to the Earth's variety. "We have colorful minerals because oxygen stimulates higher oxidation states of metals, which have more color," he explains. "Because of oxygen, we probably have 4,000 more minerals than any place else."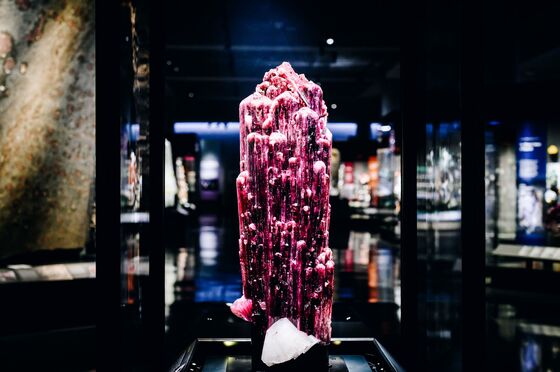 Another big difference from the previous design of the space is the minimal wall text and labels; instead, there are touch screens visitors use to scroll through the cases. Currently, in an effort to minimize touching during Covid, the screens are off; to read the text, visitors can scan QR codes on their phones.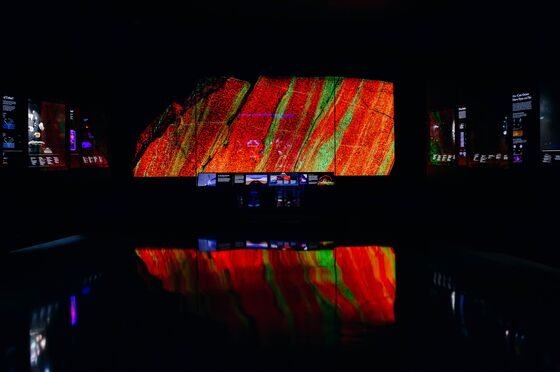 One of the most mesmerizing installations comes from nearby Sterling Hill in New Jersey. Harlow calls the area "a famous locality for fluorescent minerals … because the ore body itself is hosted in a marble, which is calcium carbonate. It was learned in the early part of the last century that this stuff would fluoresce under ultraviolet light." The museum sent out a team of Italian rock cutters to "literally slice [a slab] off the wall with a wire saw." 
The slab is shown under four lighting conditions. The first is equivalent to regular daylight; the second is long-wave ultraviolet light, which demonstrates one set of colors. After that is shortwave ultraviolet, which "brightens it up a lot," Harlow says. The final is no light at all—in which some of the willemite, which looks green, continues to luminesce.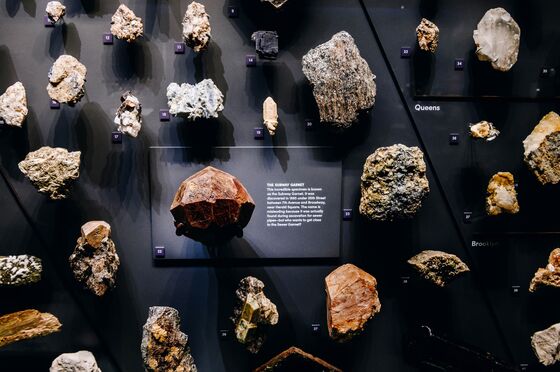 The city itself has its own section. "New York is on metamorphic rock, so it's rich in minerals," Harlow says. "And it's been dug up as if it were a giant quarry, so a lot of things have been brought to life. It's amazing, the variety of minerals you can actually find in the city, mostly in Manhattan." Queens and Brooklyn, he explains, are "mostly covered over by glacial till," so most of the specimens the museum has from those boroughs came from water and subway tunnels.
In the center of the display is the so-called Subway Garnet, a nine-pound almandine discovered in 1885 under 35th Street between 7th Avenue and Broadway. The name, it turns out, is misleading: It was actually discovered during excavation for the sewer.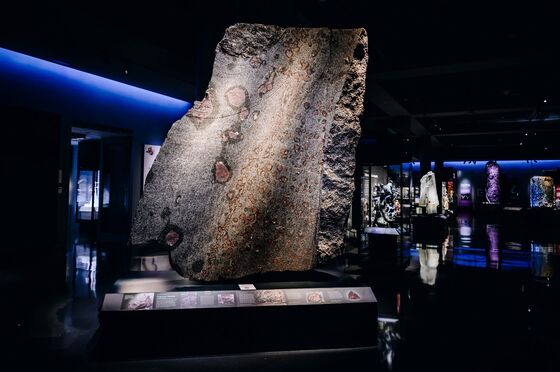 Another slab, taken from Gore Mountain in Upstate New York, is studded with massive almandine garnet crystals that formed more than a billion years ago. All told, there are roughly 5,000 objects on display and another 112,000 specimens in storage.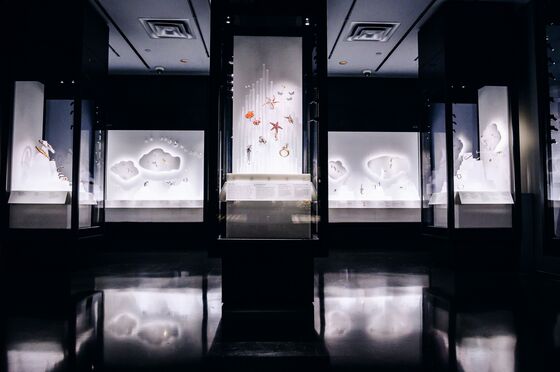 For the first time, the museum has installed a special gallery in its permanent hall of gems. The inaugural exhibition, "Beautiful Creatures," was curated by the jewelry historian Marion Fasel.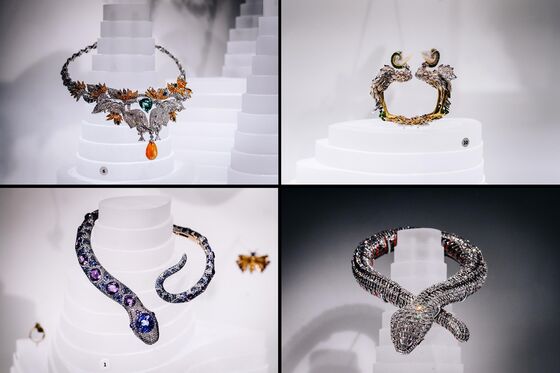 The jewels in the exhibition, most of them loaned by individuals, serve as fitting culmination of the science-oriented permanent displays.
A Cartiér snake necklace holds 2,473 diamonds, which total a staggering 178.2 carats. It and a serpent choker from Joel Arthur Rosenthal are handy reminders that everything you see in the display cases, with the right artistry, can be turned into some of the most coveted, valuable objects on the planet.