Imperial Brands Suffers From Vaping Backlash
Imperial Brands Plc picked former investment banker Therese Esperdy to replace its chairman as the U.K. cigarette maker struggles to keep up in the fast-changing tobacco industry.
Esperdy, who retired from JPMorgan in 2015, will replace Mark Williamson in January and guide the search for a new chief executive officer. The new team will have to catch up with bigger rivals in next-generation products, navigate regulatory turmoil for e-cigarettes and gain back investors' trust.
Imperial also said Tuesday it aims to announce the sale of its premium cigar business soon as it seeks to raise cash to pay down debt. The stock swung between gains and declines in morning trading after the company forecast weak growth this fiscal year.
Imperial, the smallest of the major tobacco companies, has had a hard time keeping up with rivals such as Philip Morris International Inc. as smokers increasingly switch to e-cigarettes and devices that heat tobacco without combustion. A health scare in the U.S. and competition from upstart Juul Labs Inc. have muddled what used to be a stable market for nicotine products.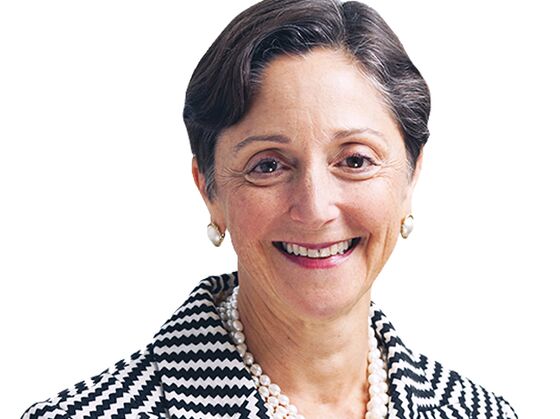 Halfwheel, a cigar industry blog, said Monday that Imperial plans to sell the premium cigar business unit to Huabao, a Chinese company with investments in tobacco. The price would probably be less than the $2 billion high-end estimate, the site said, citing people close to the talks it didn't identify. A spokesman for Imperial declined to comment.
The sale process is at an advanced stage, CEO Alison Cooper said. Imperial didn't comment on Huabao.
Imperial took a 525 million-pound ($677 million) impairment for the cigar business, which distributes Cuban brands like Romeo & Julieta through a joint venture. The company said other attempts to sell tobacco assets didn't attract appropriate prices.
Revenue and earnings per share will rise by a low single-digit percentage in the 12 months through September 2020, the company forecast Tuesday. Imperial normally targets growth of 1% to 4% in revenue and 4% to 8% in earnings per share, based on constant currencies.
Imperial said growth will be weighted to the second half this year as the company seeks to revive sales of its next-generation products. Revenue from smoking alternatives rose 48% in the year through September, below the company's expectations.
The stock has lost more than half of its value in about three years. Last month the company announced its plans to replace Cooper. Imperial will announce a new CEO faster than it took to find a new chairman, Williamson said. That process took nine months as many potential candidates didn't want to work for a tobacco company, he said.
Esperdy's appointment is great news for Imperial, said Nico von Stackelberg, an analyst at Liberum who highlighted the company's 12% dividend yield. "A lot hinges on the incoming chair and CEO and their plan."