Imax Cinema Tops Redskins Owner's $100 Million Super Yacht Order
(Bloomberg) -- Dan Snyder, the billionaire owner of Washington's National Football League team, insisted his new 300-foot super yacht had the world's first floating Imax theater, a feature that added $3 million to the cost, the Guardian reported.
The yacht, built by the Dutch boat builder Feadship, partly owned by the LVMH group, cost the Redskins' owner about $100 million, the Guardian said Saturday.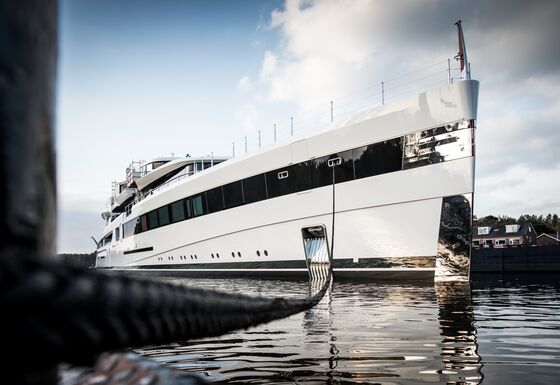 "He wanted an Imax, that was his main request," Jan-Bart Verkuyl, chief executive of Feadship's Royal Van Lent shipyard, told the Guardian without saying Snyder placed the order. The newspaper said people it didn't identify named Snyder and his wife as the buyers.
As a result, the Lady S had to be built around the large-format cinema. The work required adjustments to minimize sound and vibrations coming from the engine -- a requirement before Imax Corp. approved the project, the Guardian said.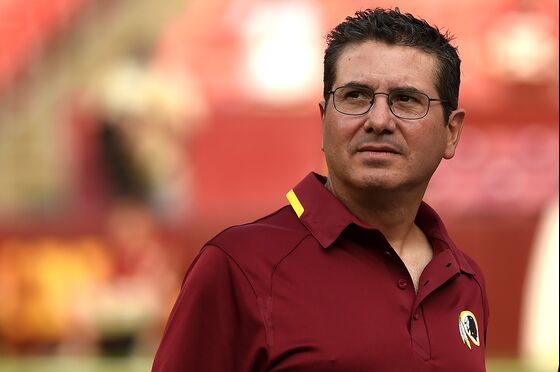 While Imax has recently pulled the plug on its last three virtual reality locations, the demand for Imax private cinemas soared. The company started a new division called Imax Private Theatre to target rich clients such as Snyder, the newspaper said.
Snyder's yacht also features a pair of 8K high-definition televisions, a helipad, four VIP suites and facilities for sports including golf, basketball, volleyball and football, the newspaper reported.