IAEA Head Plans Iran Trip as Allies Seek to Reboot Nuclear Talks
(Bloomberg) -- The head of the International Atomic Energy Agency said he will visit Iran in the coming days as the U.S. and Europe seek to resolve concerns over Iran's recent nuclear activity and jump-start talks on re-entering the 2015 deal that put severe limits on its program. 
Director-General Rafael Mariano Grossi said he hopes to meet Iran's senior leadership to discuss disagreements around IAEA nuclear inspections, which he's described as being in a "fragile state" since the country ramped up its uranium-enrichment and rolled back international monitors' ability to access some facilities.
"Within a few days I hope to be back in Tehran," Grossi told Bloomberg on Tuesday. "There's a new government in Iran, a government coming from a group that expresses very strong views about the nuclear program cooperation with international organizations like the IAEA, so we need to adjust to each other like in any relationship." 
Grossi's visit will have two goals: to see whether the government of the country's new president, Ebrahim Raisi, will follow through on a September agreement to allow IAEA inspectors to service surveillance equipment, and to try to nudge the Iranians back to the talks with European nations and the U.S. on rejoining the 2015 Joint Comprehensive Plan of Action.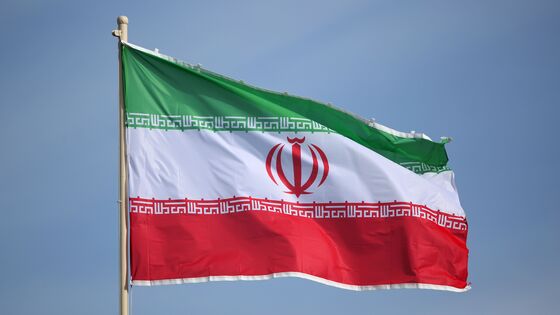 Those talks on re-entering the JCPOA -- an agreement former President Donald Trump abandoned in 2018 -- have stalled after six rounds, the last of which took place in June, just before Raisi's election. Officials familiar with the discussions say an agreement on both sides coming back into compliance with the deal is largely complete, but Iran still wants assurances that a future U.S. administration won't quit it again as Trump did.
Grossi said that despite the delays, he still believes Iran wants to get back into the deal, though he acknowledged time is running out to do so as its nuclear program continues to advance. And despite all the suspicion of Iran's intent, he said he doesn't have "any credible information" that Iran is seeking a nuclear weapon. The country's leaders have always insisted they don't want such a capability.
"They are still prepared to go back to an agreement," Grossi said. "Nobody's saying, 'We are not going back to the negotiating table.' What every side is saying is what they expect, what they believe and as you know, in the case of Iran, there is a number of unmet expectations."
The IAEA is a guarantor of the original JCPOA, which involved the U.S., Iran, Germany, France, the U.K., Russia and China. In the meeting, Grossi said his agency's goal was to avoid a repeat of what happened with North Korea, which kicked out IAEA inspectors in 2009 and restarted its nuclear reactor at Yongbyon, as well as commenced activity in other parts of the country.
"North Korea is a paradigmatic example of a proliferation challenge going back where we all failed," Grossi said. "This is why we have to make sure that we get it right this time around."