Hyundai Halts Korea Output as Virus Causes Parts Shortage
(Bloomberg) -- Hyundai Motor Co. is halting production in South Korea this week because of a component shortage caused by the coronavirus, the first global automaker to suspend output outside China because of the outbreak.
The carmaker has been hit by a shortage of a wiring component made at a South Korean supplier's plant in China, which has been halted after a worker was infected by the virus, Hyundai Motor's labor union said. Production may resume from Feb. 11 or 12, a union spokesman said by phone Tuesday. A company spokesman confirmed the suspension without giving details.
The stoppage comes as Hyundai Motor is trying to ramp up production of new sport utility vehicles and a revamped version of its most popular Sonata sedan. The coronavirus has killed more than 400 people in China and the outbreak has led to the shutdowns of several plants in the world's biggest car market.
"The company is reviewing various measures to minimize the disruption of its operations, including seeking alternative suppliers in other regions," Hyundai Motor said in an emailed statement. "Hyundai Motor will closely monitor developments in China and take all necessary measures to ensure the prompt normalization of its operations."
The production halt could also undermine output of Hyundai Motor's first SUV under its luxury brand Genesis, which went on sale last month.
Hyundai Motor shares gained 0.4% to close at 124,000 won in Seoul. That compares with a 1.8% gain for the benchmark Kospi index.
The outbreak is expected to undermine a recovery in China's car market this year. IHS Markit, which earlier predicted a 10% drop in first quarter production, now sees a scenario in which the coronavirus spreading rapidly across the country triggers a cascade of plant closings that lasts into mid March and reduces output by more than 1.7 million cars -- a decline of a furhter 32%.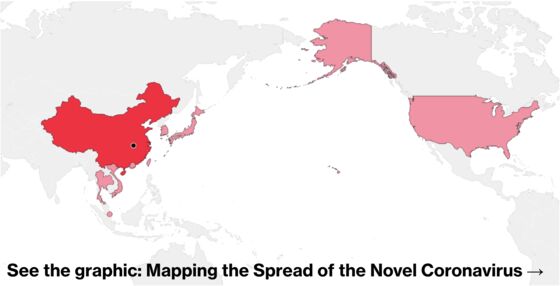 Though concrete estimates on the financial toll of the coronavirus outbreak are still scarce, it's clear the final cost will far outweigh that of the 2003 SARS epidemic, when China's auto market was one-sixth the size it is today and smaller than that of Japan. Companies from Tesla Inc. to Volkswagen AG and Toyota Motor Corp. have warned they anticipate disruptions.
General Motors Co. and Honda Motor Co. are among the manufacturers with factories in the Wuhan region, where the outbreak started, while state-owned Dongfeng Motor Corp. is headquartered in the city of about 11 million people.
The government extended the annual Lunar New Year holiday break -- with its workplace closures -- by several days to curb potential exposure. Tesla was among the companies saying they're monitoring potential supply-chain interruptions for cars built outside China, as well.
GM, Toyota and Volkswagen also closed their plants at least through Feb. 9, taking heed from several provinces that advised companies not to resume operations any sooner than the extended holiday break.