Spotify Billionaire Ek Among Investors in Green Steel Startup
(Bloomberg) -- A green steel startup that will build a plant in northern Sweden has drawn investors including Spotify Technology SA's founder Daniel Ek, just months after he invested in a battery maker in his home country.
The venture, called H2 Green Steel, plans to build the world's biggest hydrogen electrolyzer to produce the alloy material from 2024. Other investors in the project led by Vargas Holding AB include Christina Stenbeck, former chairwoman of Kinnevik AB, truck maker Scania AB and German steel family Bilstein.
The steel industry accounts for 7% of the world's total carbon emissions and making it greener is crucial in the fight against climate change. Huge barriers remain though, as new technologies with high operating costs cannot currently compete with cheaper carbon-intensive methods.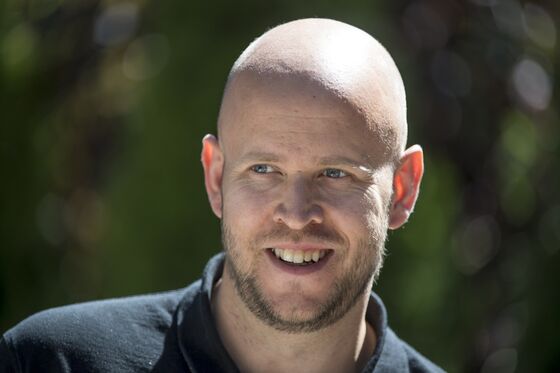 "It's an industry weighed down by the current CO2 footprint," said Carl-Erik Lagercrantz, chief executive officer of Vargas. "Clearly, we have an opportunity together."
Vargas is also one of the investors in Northvolt AB, a battery maker that targets cell production by the end of the year. The company said in September that Ek, as well as Stenbeck, had joined current shareholders including Goldman Sachs Group Inc. and Volkswagen AG to raise $600 million.
In September, Ek pledged to invest 1 billion euros ($ 1.2 billion) of his personal assets in European startups. Spotify didn't immediately respond to a request for comment on Ek's investment and H2GS declined to comment on the size of his stake.
H2GS has secured financing for the first stage of the project of 2.5 billion euros ($3 billion), which will be raised through a combination of equity and green project financing. Morgan Stanley, Societe Generale SA and KfW IPEX-Bank are acting as financial advisers.
The plant will start production by 2024 and will have a capacity of 5 million tons of steel by the end of this decade. To produce the material, the company will use 60% scrap and 40% iron ore at the start, executives said at a press conference.
Many companies are in pursuit of green steel, though the technologies needed to produce it are limited to pilot projects capable of producing small amounts of the alloy. Chinese state steel giant Baowu was the latest major producer to pledge net-zero emissions by 2050, joining the likes of ArcelorMittal SA and Thyssenkrupp AG in setting the goal.
The electrolyzer used to produce green hydrogen will be 40-50 times bigger than what exists today, said Maria Persson-Gulda, the company's chief technology officer. That will require a huge amount of renewable energy and the area has both hydro and wind power in abundance.
The plant will consume 15 terawatt-hours by 2026, or 11% of total Swedish energy consumption last year. The company expects that even more power will be accessible when Finland starts its Olkiluoto-3 nuclear reactor and becomes an exporter instead of an importer.