Hurricane Michael Raises Fresh Worries About Coal-Ash Spills
(Bloomberg) -- Hurricane Michael is rambling past coal-ash dumps at Florida power plants, raising concerns that toxins could spill into waterways for the second time in a month in the U.S. Southeast.
Southern Co.'s Lansing Smith power station near Panama City, Florida, has coal-ash storage pits on a lagoon about 8 miles (13 kilometers) from the coast. Michael became the strongest storm to hit the U.S. mainland since 1992, and one of the four most intense in history, with winds that reached 155 miles per hour just as it made landfall Wednesday afternoon in Florida. It brought with it a "life-threatening" storm surge.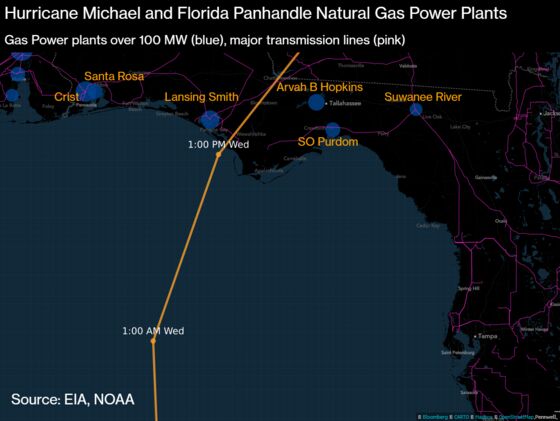 Coal ash, a byproduct from burning the fuel in power plants, can carry arsenic, mercury, lead and selenium, though its overall toxicity has long been debated. As many as six coal-ash storage sites are in Michael's path, including Southern's Crist station near Pensacola, according to Donna Lisenby of the environmental group Waterkeeper Alliance.
"The ones I'm most worried about are Crist and Lansing Smith," Lisenby said in an interview. "Everybody should be on alert."
A Southern spokesman said the Crist and Lansing Smith sites have survived storms dating back to the mid-1960s.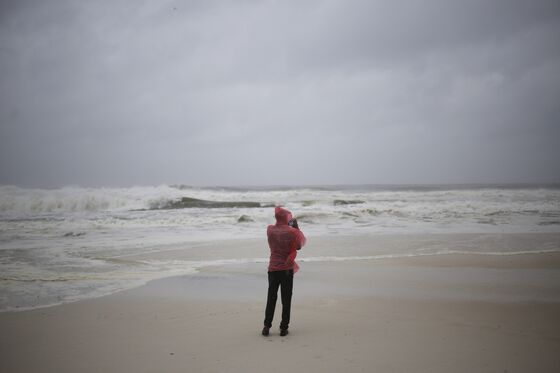 "The ponds have a long history of withstanding enormous water and wind from named storms like Erin, Opal, Ivan and Dennis, as well as other significant rain events," the spokesman, Jeff Rogers, said in an email. "The company has a very strong track record with maintaining the integrity of its ponds."
During Hurricane Florence last month, material escaped from coal-ash storage sites at Duke Energy Corp.'s Sutton and H.F. Lee power plants in North Carolina and spilled into nearby waterways. State officials later concluded the spills didn't significantly pollute the rivers. Environmentalists, however, disputed those findings.
The company has made repairs at both sites and is preparing for Michael by ensuring adequate staff, supplies and equipment at each, Bill Norton, a Duke spokesman, said in an email.