Hurricane Dorian Targets Carolinas With Expected Move Northeast
(Bloomberg) -- Hurricane Dorian, once again a Category 3 storm, is bearing down upon the Carolinas after sweeping past Florida and Georgia and battering the Bahamas, where it killed at least 20 people.
Dorian brought life-threatening storm surges as it reached about 80 miles (130 kilometers) south-southeast of Charleston, South Carolina, the National Hurricane Center said in an advisory at 5 a.m. New York time. The storm's maximum sustained winds were at 115 miles per hour. Crawling on its current path at about 8 miles per hour, it's expected to move toward the northeast.
"The center of Dorian will continue to move close to the coast of South Carolina through the day, and then move near or over the coast of North Carolina tonight and Friday," the hurricane center said in its advisory.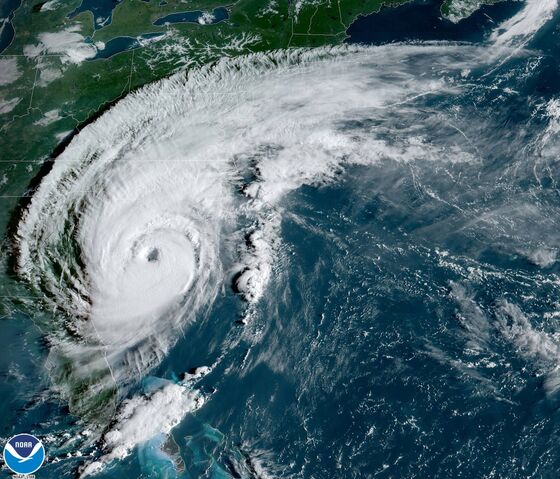 Meanwhile, the Bahamas is starting to assess the damage from the strongest storm to hit the island nation in modern history, with Prime Minister Hubert Minnis confirming in a press conference that at least 20 people have died on Abaco Island, a number that's expected to increase, according to the Bahamas Press.
The storm is expected to pick up speed on Friday, and its center should move toward the extreme southeast of New England beginning tomorrow night, approaching Nova Scotia on Saturday, according to the NHC. It issued a tropical storm watch for parts of Massachusetts, including Martha's Vineyard and Nantucket.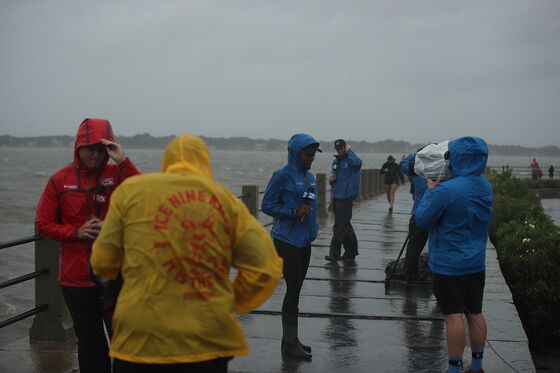 Hurricane warnings are still in effect for the Savannah River to the North Carolina-Virginia border, as well as for the Pamlico and Albemarle sounds just inside North Carolina's Outer Banks.
President Donald Trump earlier this week declared a state of emergency in North Carolina, clearing the way for U.S. disaster relief. Coastal areas of the Carolinas are likely to receive stronger winds than Florida, Todd Crawford, chief meteorologist at the Weather Co., an IBM business, said in an email.
Parts of South Carolina were expected to see storm surges of as much as 8 feet. High water and flooding is also expected along the Outer Banks and up to Hampton Roads in Virginia, according to the NHC. The coastal Carolinas were set to receive 6 to 12 inches of rain, with as much as 15 inches in some areas.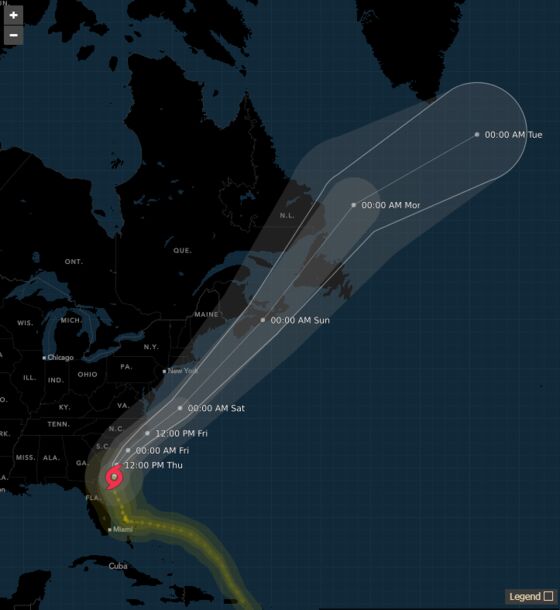 In Charleston, where sandbags have been distributed, the city council approved an emergency order to enact a curfew, should one be necessary, according to a tweet. Local and state governments have ordered coastline residents and businesses to begin evacuations.
Duke Energy Corp, which owns several utilities in the region, moved an extra 4,000 repair workers from other states and Canada to the Carolinas in anticipation of the hurricane's arrival, according to a statement. The company estimates as many as 700,000 power outages could happen because of the storm. Santee Cooper, which supplies power to 2 million people in South Carolina, has a crew of more than 800 standing by for recovery efforts.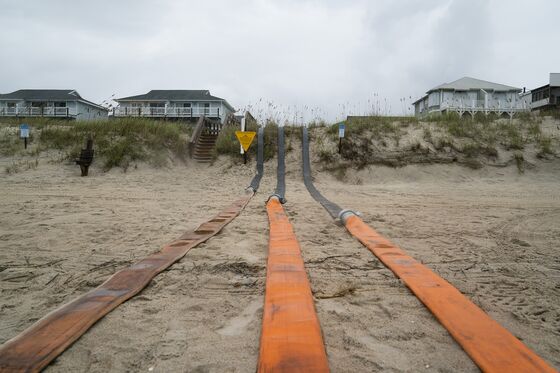 The hurricane couldn't arrive at a worse time for farmers in the region raising cotton, tobacco, hemp and corn. Fields were maturing and high winds could deal a potentially devastating blow before farmers have a chance to harvest.
In the Bahamas, meanwhile, waters were receding on Thursday from a storm surge that reached 23 feet at times during the two days Dorian sat over the archipelago. Prime Minister Minnis said he expects the death toll to rise, noting in a news conference that parts of Abaco -- the area first hit by the storm -- have been "decimated" with "severe damage to homes, businesses and other buildings and infrastructure."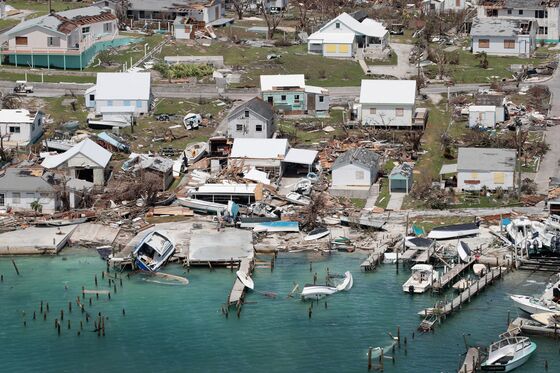 Minnis said in a tweet that he spoke with Trump and Canada Prime Minister Justin Trudeau, who both pledged assistance to Grand Bahama and Abaco. Large tracts of homes are under water, outbreaks of looting are adding to the country's misery.
Equinor ASA said Thursday that its oil-storage facility in the Bahamas sustained damage from the storm. Some oil had been observed on the ground by the tanks, though none had been observed at sea, the company said in a statement.
The damage wrought upon the islands is likely to run into "hundreds of millions if not billions," the Nassau Guardian newspaper earlier in the week cited Deputy Prime Minister Peter Turnquest as saying.
To map assets in Hurricane Dorian's path, click here.
Other storm news:
Cotton, Tobacco and Hemp Imperiled by Winds as Dorian Approaches
Buckeye Assessing Impact to Bahamas Oil Terminal From Dorian
Buckeye Bahamas Oil Products Stocks Seen Able to Ride Out Dorian