Huarong Fallout Makes Provincial State Firms Even Less Popular
(Bloomberg) -- The apparent lack of central government support for China Huarong Asset Management Co. is deepening concern about the level of backing for state-owned enterprises at the provincial level.
SOEs based in Henan, a landlocked province reliant on agriculture, and Shanxi, an important coal-producing region, are struggling to sell bonds despite efforts by local governments to shore up investor confidence. Issuance of new debt by nonfinancial SOEs in Henan has plunged 67% in 2021 from a year earlier, while sales in Shanxi have tumbled 75%, according to data compiled by Bloomberg.
Chinese authorities are sending a clear signal that poorly run SOEs and local government financing vehicles won't be automatically bailed out as President Xi Jinping seeks to reduce moral hazard in the country's financial markets. While this strategy will make investors more discerning as well as enforce better fiscal discipline in the bloated state sector, it risks penalizing firms in poorer provinces by limiting their ability to raise funds and repay debt.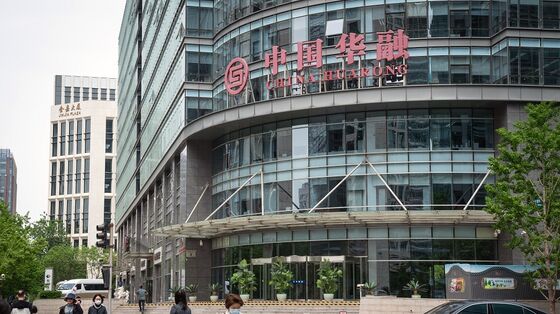 Local governments are doing what they can to reassure bond investors. Henan's government is said to be planning a potential 30 billion yuan ($4.7 billion) fund to support the debt load of local SOEs, while Shanxi said last month it won't allow SOEs to default. But such measures are seen as insufficient in an environment where state-owned firms have overtaken private counterparts as the nation's biggest source of defaults.
"Investors' faith in state-owned enterprises in competitive industries is waning and they don't accept the pure vows of support from local governments," said Li Chang, an analyst with S&P Global Ratings. "The key is whether the measures adopted by local governments can really improve companies' finances."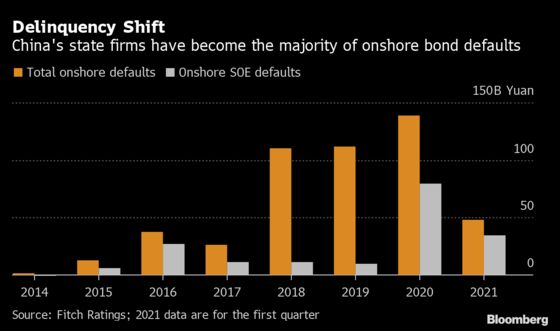 SOEs reneged on a record 79.5 billion yuan of local bonds in 2020, lifting their share of onshore payment failures to 57% from 8.5% a year earlier, according to Fitch Ratings. The figure jumped to 72% in the first quarter of 2021.
Investors and ratings firms alike have been left guessing about the level of state support for Huarong as Chinese officials have been silent on the matter. But the company has said there's been no change in the level of government backing, and it's paid maturing debt on time amid funding from state banks.
In a report this week, Moody's Investors Service analysts wrote that government policy over the past 18 months signal that officials are "increasingly likely to allow certain SOEs to impose losses on creditors, either through default or debt restructuring." The analysts also said, "Recent SOE defaults indicate the Chinese government has become less concerned about the possibility of spillovers in funding markets for nonfinancial corporates."
Local nonfinancial SOEs have $331 billion of outstanding bonds maturing before the end of this year, according to Bloomberg-compiled data. Nearly half that total is from firms in just four provinces plus Beijing.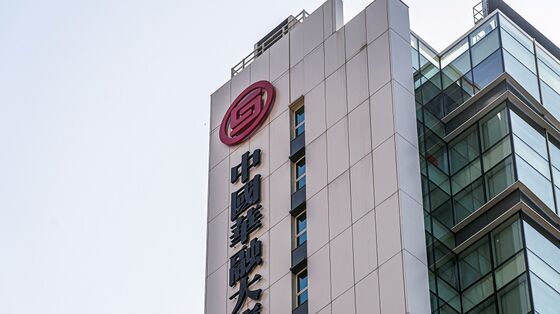 The following are more details about provincial government support where local SOEs face refinancing pressure.
Provincial government won't allow local SOEs to default and authorities want the firms to get support from financial companies, according to April comments attributed to the chairman of the entity that manages Shanxi state-owned assets.
Potential aid includes actively underwriting and buying bonds issued by Shanxi coal miners, whose debt sales have plunged 90% this year to 11.8 billion yuan, according to data compiled by Bloomberg.
The Shanghai Stock Exchange and Shanxi SOEs said May 17 they will boost cooperation on bond sales to help local firms access capital markets.
21st Century Business Herald reported in April that Henan province plans to set up a fund as large as 30 billion yuan to address local SOEs' debt risk. Money would come from financial institutions and companies owned by the provincial government.
Nonfinancial SOEs in Henan sold 12.2 billion yuan of bonds in the opening three months of this year, the slowest quarter since 2017. The year-to-date total of 25.1 billion yuan is one-third the amount issued in the same period of 2020.
A statement last week from the province's top state-asset regulator said leaders of Yunnan SOEs were told to avoid debt defaults, as well as have their firms become strong and specialized.
Executives of Yunnan Energy Investment Group Co. said to investors in April it expected asset injections from the local government, people who listened to the comments told Bloomberg News.
Its dollar bonds, which plunged in early March, have only partially rebounded. One due in 2022 has climbed back to 92 cents on the dollar while a note maturing in 2023 is at 81 cents.