HSBC's Flint Sees Saudi Appetite Unchanged by Khashoggi Death
(Bloomberg) -- HSBC Holdings Plc, one of the most active global banks in Saudi Arabia, says interest in doing business in the kingdom will be unaffected by the furor over the murder of journalist Jamal Khashoggi.
"Longer term impact on our appetite for Saudi Arabia, I don't think it has any impact," Chief Executive Officer John Flint said in a phone interview Monday. "It's an important part of the global economy. In the emotion of the last few weeks, it's been easy to forget that the world is very dependent on energy from Saudi Arabia and many other things."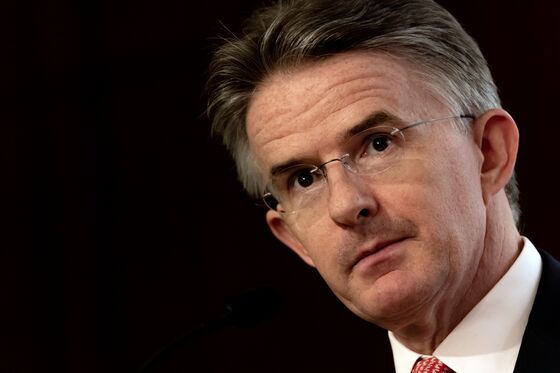 Flint joined chiefs of some of the world's biggest banks in pulling out of an investment conference in Riyadh this month as pressure built on Saudi Arabia amid allegations it killed the dissident journalist. But the London-based lender was represented by Samir Assaf, head of its global banking and markets division. The decision enabled HSBC "get to the right place," Flint said and declined to comment on why he didn't attend.
"It's been a tough couple of weeks for the kingdom," said Flint. "It's been sad to watch this play out."