HSBC's Flint Says Job Cuts Aren't Needed to Contain Costs
(Bloomberg) -- HSBC Holdings Plc doesn't need to resort to "radical" steps like cutting jobs to meet 2019 targets, Chief Executive Officer John Flint said after the bank reported worse-than-expected results.
"We don't really need to do anything like that," Flint said in a phone interview Tuesday, when asked if the cuts will be needed to improve a keenly watched profitability metric called jaws. "We've got time now to just defer some of the investment we're going to make, but we don't need to do anything radical."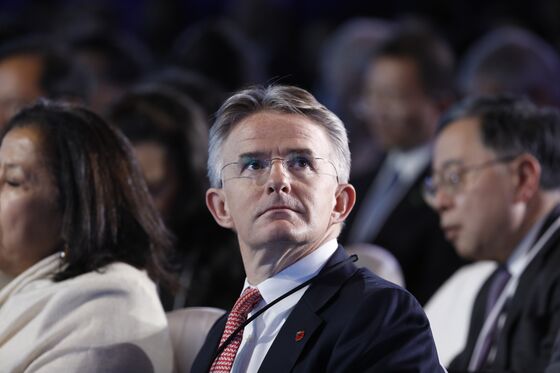 He declined to share details on investment plans. The Asia-focused bank reported negative 1.2 percent adjusted jaws in 2018 due to weak markets in the fourth quarter, which means costs grew faster than revenue. Management aims to return to positive adjusted jaws in 2019.
Flint said HSBC has had a "really good" start of the year and its strategy outlined in June is working. The bank had a total workforce of 235,000 full- and part-time employees as of December, up from 229,000 the previous year, according to its annual report.