HSBC Reaches Settlement With Top Trader Who Sued Ex-CEO
(Bloomberg) -- HSBC Holdings Plc reached a settlement with its former global head of currencies and commodities, just minutes before his employment fight was set to start in a London court.
With HSBC's top investment banker Samir Assaf in attendance at the tribunal, the bank's attorneys negotiated a late agreement with Frederic Boillereau over his unfair-dismissal claim. Friday's settlement terms were kept confidential.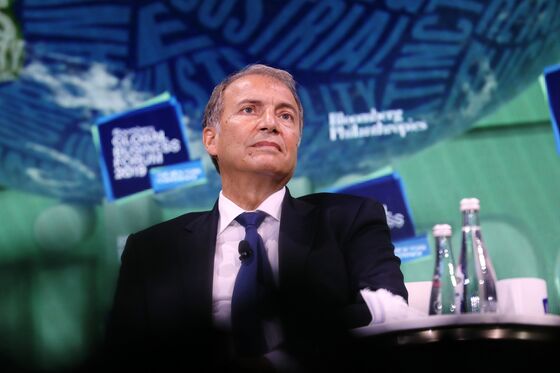 The accord with the former manager keeps the dispute out of the public eye. Boillereau had named the bank's ex-chief executive officer John Flint, as well as Assaf and his former lieutenant, Thibaut de Roux, as defendants in the case, according to court records. The bank's chief legal officer, Stuart Levey, was also named.
"Following an amicable settlement, Mr. Boillereau has withdrawn his employment tribunal claims on confidential agreed terms," HSBC said in a statement.
Boillereau brought the case more than a year ago, following his 2018 departure. The 10-day case was set to hear testimony from the executives while Boillereau was also seeking to use evidence from a longtime HR officer about internal conversations at the bank regarding his departure.
The executive oversaw the bank's foreign-exchange unit, which in January 2018 entered a U.S. deferred-prosecution agreement as part of a $100 million settlement of charges involving front-running foreign-exchange clients. The pact required HSBC to cooperate with any investigation of the bank's conduct.