HSBC Made $120 Million in One Day During Turkish Currency Rout
(Bloomberg) -- HSBC Holdings Plc earned about $120 million in a single day during Turkey's financial crisis as it profited from the collapse of the lira, according to a regulatory disclosure made by the bank.
The Turkish currency's collapse over the summer hit trading profits at some investment banks with exposure to the country, such as Barclays Plc. HSBC, however, benefited from the fall in the lira's value.
The outsized gains "driven by volatility in Turkish lira spot" were more than twice as big as predicted by HSBC's market risk models, according to a filing published Tuesday alongside the bank's full-year results. The lender said this profit was the biggest of three exceptions it found when it back-tested its model against actual gains and losses for the year.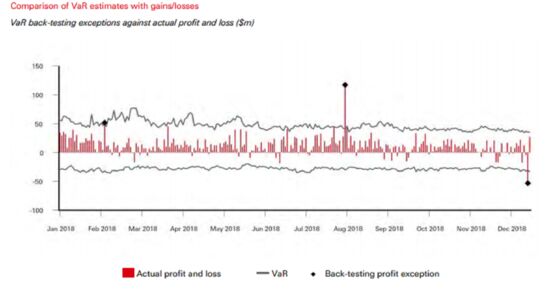 HSBC's profit appeared to be several times larger than the $35 million gain traders at Deutsche Bank AG made in two weeks during last year's Turkish economic turmoil.
Turkey's financial markets were roiled last year as the country suffered the impact of U.S. sanctions and tariffs combined with an overheating economy. The lira fell to a record low against the dollar.
A spokesman for HSBC declined to comment.