It's Not Just Agave. Distillers Find Success in Mexican Corn, Too
(Bloomberg) -- The twin pillars of Mexican gastronomy, corn and agave, have largely kept to their respective lanes over the centuries. It's impossible to imagine Mexican food without corn tortillas, tamales, and pozole, but if you're looking for a distilled spirit, it will almost certainly be agave-based mezcal or tequila.
But lately, in a development that feels both revolutionary and utterly natural, distillers have begun to use Mexico's treasure trove of heirloom corn varieties to make their own whiskeys. American drinkers should feel right at home with these: Bourbon and many domestic whiskeys, after all, are corn-based.
Other applications are finding their way to the United States as well. Ivy Mix, author of Spirits of Latin America, and owner of the Brooklyn, N.Y., cocktail bar Leyenda, is particularly beguiled by Nixta, a liqueur distilled from, and flavored with, corn. "I've never had anything like it," she says. "I made margaritas with it, replacing the Cointreau with the corn liqueur, and it was delicious. Like, so good."
She admits that a "corn Margarita" would be a tough sell on a menu, but says that if the category were to reach a broader audience, "I think it will really, really blow up. And I think that's awesome." (Nixta was also named one of our best spirits of 2020.)
While these whiskies have corn in common with bourbon, they are clearly carving out their own category. Rather than the oak-forward, spicy-sweet richness of a Woodford Reserve, expect something lighter in which the corn still takes precedence. Here are five spirits using Mexico's greatest grain to consider.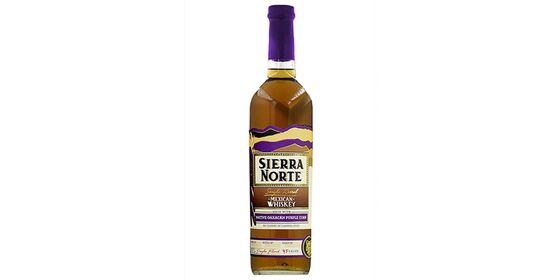 Sierra Norte
Douglas French, who has lived in Oaxaca for 34 years, brings a mezcalero's sensibility to his whiskey making. Just as individual species of agave plants are allowed to showcase their distinct characteristics, so too are the heirloom corn varieties—yellow, white, black, red, and purple—in Sierra Norte's whiskeys. After two to three years in French oak casks that once held either Burgundy or Bordeaux wine, the whiskeys are bottled at a stage in maturation that French compares to that of a reposado tequila, in which the distillate mellows and picks up some barrel notes. From $59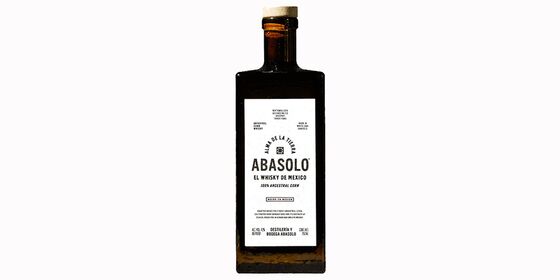 Abasolo
Although distiller Ivan Saldaña earned a Ph.D. in evolutionary biology, focusing on agave, he and his partners at Casa Lumbre—whose Ancho Reyes chile liqueurs and Montelobos mezcals should be better known—have spent the past few years obsessed with corn. "We fell in love with a particular variety that grows only about 2,000 meters above sea level," in the foothills of the Nevado de Toluca volcano near Mexico City. That corn, called cacahuazintle, is most commonly used in the hearty soup pozole.
But what truly sets Abasolo apart is that before fermentation, the corn is nixtamalized, or soaked in an alkaline solution, as is done before it can be ground into masa for tortillas and tamales. The process unlocks a particular floral sweetness in the corn that is preserved through limited time in the barrel. "It has a nice synergetic relationship with the wood," says Saldaña. "But not as a traditional whiskey, in which wood is really the main story." $40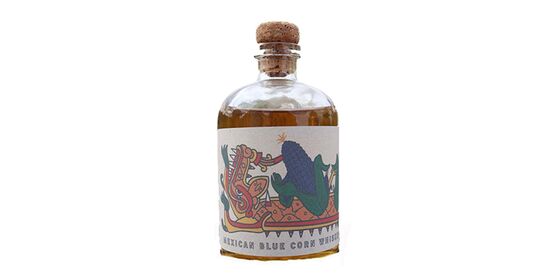 Modern Ancient
Distiller Rob Easter has spent more than a decade obsessed with producing spirits that showcase heirloom and regeneratively grown grains, first with Workhorse Rye (motto: "Drink less, drink better") and now with Modern Ancient. He makes the whiskeys from brightly colored, intensely flavored corn, much of which is grown in Mexico and imported to the United States by Masienda, which supplies it such restaurants as Cosme and Taco Maria. The heirloom varieties being distilled include Oaxacan Bolita Belatove, a pinkish-purple grain that Masienda says "may be among the rarest of heirloom corn varieties in all of Mexico." $44 for 375 ml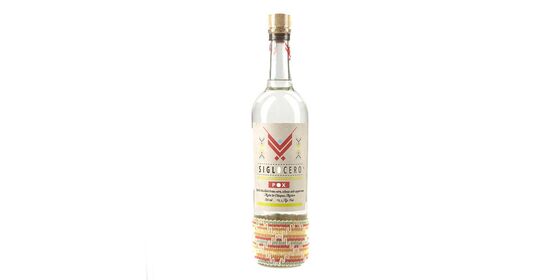 Siglo Cero Pox
Pox (pronounced poshe) hails from the southern state of Chiapas, where the Tzotzil Mayans produced and consumed it as a ceremonial drink. For Siglo Cero's version of the spirit, four varieties of corn are slowly fermented with a little bit of wheat bran, freshly juiced sugar cane, and piloncillo, a raw brown sugar. Twice distilled in wood-fired, copper pot stills, it has incredible body for a clear spirit, says Mix, "with an oiliness that you'd get from a very premium Scotch." $47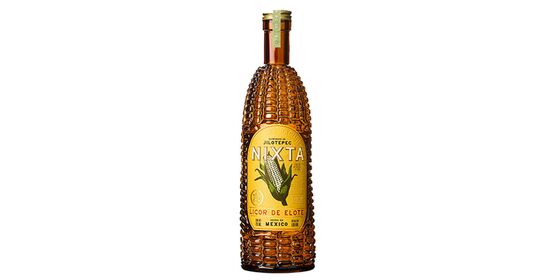 Nixta Licor de Elote 
For anyone who has ever wanted to (literally) drink in the toasty sweet smell of tortillas fresh off the comal, this is your moment. A sweet corn mash that is fed much like a sourdough, so it develops depth and richness over time, is combined with piloncillo sugar and the base spirit of Absolo whiskey for a remarkably complex finished products. $32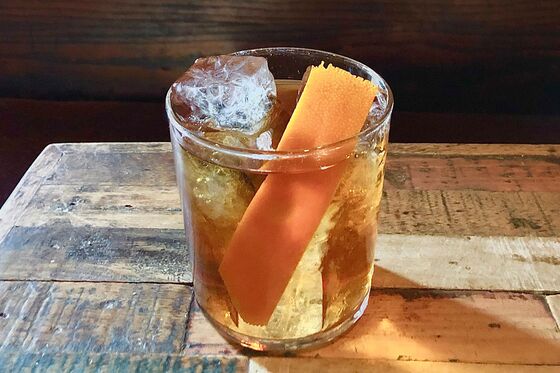 from Leanne Favre, Head Bartender, Leyenda 

2 oz Chipotle infused whiskey*
.25 Nixta Corn Liqueur
1 tsp (2 orgeat : 1 dem) 
2 dash mole bitters
.5 oz water
Stir with ice, strain into a rocks glass over a large ice cube. Garnish with a twist of orange peel.
*Chipotle Infusion:
1 cup Aboloso Mexican Whiskey
1 cup Westward American Single Malt Whiskey
1 chipotle pepper (ripped into pieces, with seeds)
Infuse for 10 minutes and taste for spice. Strain.