House GOP Seeks Last-Ditch Immigration Agreement Amid Rebellion
(Bloomberg) -- House Republican leaders are making a last-ditch effort to work out an agreement on immigration legislation as GOP hardliners conceded Tuesday that moderates would otherwise be able to force a vote on bipartisan proposals the conservatives oppose.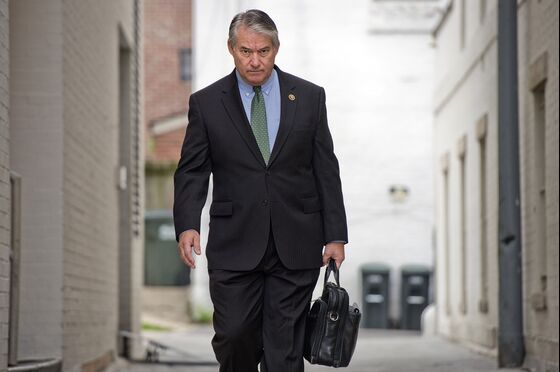 Representative Dennis Ross of Florida, a member of the Republican vote-counting team, said he was asked by party leaders to delay signing a petition that -- with support from virtually all Democrats and a few dozen Republicans -- would force Speaker Paul Ryan to hold votes on four immigration bills that he doesn't want to bring to the floor.
"Some of us are holding off because they're trying to come up with a negotiated deal that's palatable to everybody but the Freedom Caucus," the conservative bloc of Republicans, Ross said. "They've asked us to hold off for another 24, 48 hours."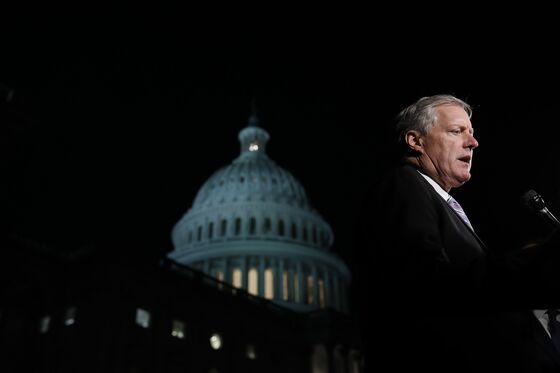 House Freedom Caucus leader Mark Meadows acknowledged that he expects moderate Republicans and Democrats can gather enough signatures to force a vote on the bipartisan proposals, including one to grant a citizenship path to young undocumented immigrants.
"They'll get to 218" signatures, a majority of House members, said Meadows of North Carolina.
Still, he said that if the House passes a bill to protect the young immigrants known as dreamers, "it's not going to become law so I'm not sitting here with fear and trembling."
During negotiations earlier this year involving the White House, President Donald Trump said he would veto any immigration legislation that didn't include money for a wall on the southern border and curbs on legal immigration. Ryan has said he doesn't want to vote on a bill that has no chance of being signed by the president.
Meadows also suggested that even if the petition succeeds, the Freedom Caucus won't move to depose Ryan before this year's election. Ryan isn't seeking re-election in November, and there's been talk that some members of his caucus may try to oust him before then.
"I don't think you can make a judgment call on leadership based on one discharge petition or another," Meadows said. "Members of leadership have been working actively to stop it, and yet at the same time this particular vote is probably going to happen."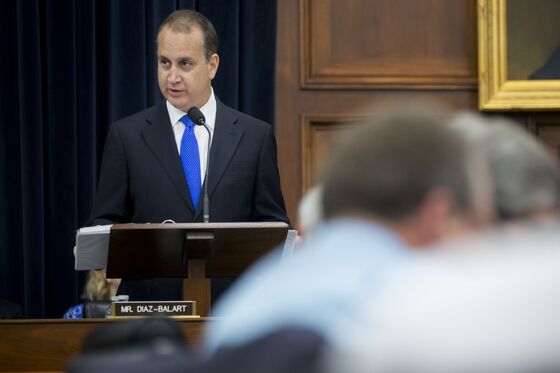 Representative Mario Diaz-Balart, a Florida Republican who has signed the petition, expressed confidence that it'll succeed.
"There's no doubt that there are enough Republicans who will sign on," he said in an interview. "This one's done to bring out four different diverse solutions. It was done in a way not to be disruptive or for political grandstanding."
Conservative House Republicans are seeking an immediate vote instead on a bill that would put new restrictions on legal immigration, sponsored by Judiciary Chairman Bob Goodlatte of Virginia. Last week, members of the Freedom Caucus blocked a GOP farm bill on the House floor because they didn't trust assurances from GOP leaders that the Goodlatte measure would get a vote.
Regarding the Freedom Caucus, Ross said, "I'm tired of the tail wagging the dog." He said he had been told that GOP leaders are trying to negotiate an immigration bill with Democrats.
"The plan is to bring up the Goodlatte bill, which will probably fail, and then bring up a negotiated bill," said Ross.