Holiday Sacrifice Brings Bristol-Myers New Year's Champagne
(Bloomberg) -- Working through the holidays may not be fun, but it proved to be an advantage for sealing the largest-ever pharmaceutical deal by the third day of the new year.
Bristol-Myers Squibb Co. and Celgene Corp. executives had been kicking around the notion of a combination for a couple years, according to people with knowledge of the matter, who asked not to be identified discussing these and other private details of the negotiations. Both companies' shares had been suffering and both were driven by a need for new products to continue growing.
Reaching the $74 billion agreement was another matter. Pausing only on Christmas Day, bankers, lawyers and executives worked frantically through the final days of 2018 to ink the deal by their target date. The quieter period helped, freeing key players at both companies from some of the daily rigors of running their businesses while the deal was hammered out over numerous conference calls.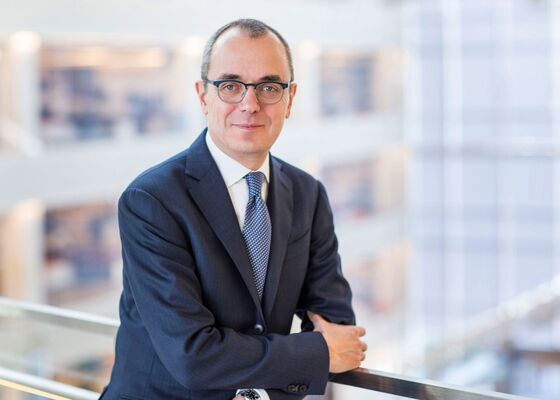 The transaction is the biggest acquisition ever announced so early in a calendar year, according to data compiled by Bloomberg going back to 1990. Even its architects were surprised they were able to stick to their original timetable.
Bristol Chief Executive Officer Giovanni Caforio said the two companies had discussed "potential opportunities to work together several times in the past." Formal negotiations kicked off in earnest when he called Celgene CEO Mark Alles in September with an invitation to share a meal.
The market turmoil of 2018's closing months helped the two sides clear an important final hurdle -- valuation. The slide in equities meant Bristol could pay what it deemed a reasonable price while offering Celgene shareholders a 54 percent premium. Bristol and Celgene didn't comment on details of the negotiations beyond their public statements.
Bristol-Myers fell 14 percent in New York on Thursday to $45.12 a share, while Celgene climbed 21 percent to $80.43.
When the deal, which includes a $2.2 billion breakup fee, was unveiled on Thursday, Caforio called it a "historic day" for both companies.
It wasn't a bad day for their advisers either. Bristol's lead bankers at Morgan Stanley, along with Evercore Inc. and Dyal Co., will share as much as $85 million in fees, according to estimates by Freeman Consulting Services. Celgene's lead adviser, JPMorgan Chase & Co., as well as Citigroup Inc., could share as much as $110 million.
While the executives and hired guns may have skipped their usual holiday celebrations, they'll still get champagne -- Bristol's code name for Celgene in the talks -- when they sit down for the official closing dinner.