History to Macron: French Protesters Always Win
(Bloomberg) -- France is accustomed to violent protests. After all, the nation's identity was formed by the 1789 revolution.
So the Yellow Vests demonstrations and riots are all too familiar to today's French people. They are the fifth of a series of major public uprisings in the past half-century that have helped shape the nation as it is today.
Their history doesn't augur well for President Emmanuel Macron. From cobblestone-throwing students in 1968 to determined transport workers in 1995, the protesters of the past have one thing in common: The government backed down and mostly met their demands.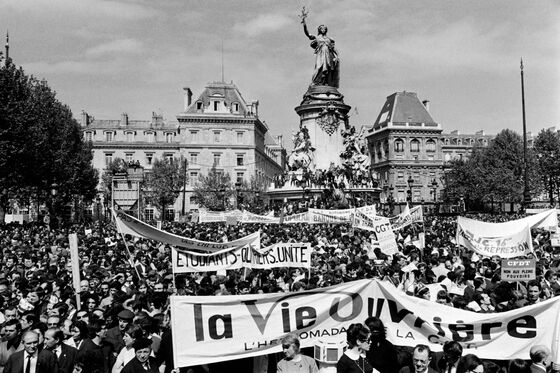 Some 9 million students, blue-collar workers and civil servants took to the streets. Reflecting social unrest around the world, they protested authority, capitalism, consumerism, poverty and just about everything else.
Seven people died and hundreds were severely injured. Finally, President Charles de Gaulle agreed to increase the minimum wage by 35 percent and overall incomes by 10 percent. The National Assembly was dissolved and general elections were called.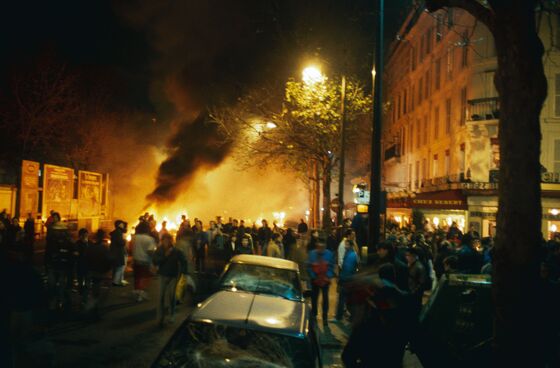 A higher-education reform bill sparked student protests marred by violence, with Paris store windows broken and cars burned. Students occupied the Sorbonne and were evacuated by police. As the streets were being cleared, a student was beaten by police and died. The center-right minister who led the reform effort resigned, the plan was abandoned, and, 18 months later, Socialist President François Mitterrand won re-election over center-right Prime Minister Jacques Chirac, leader of the government that had ordered the police action.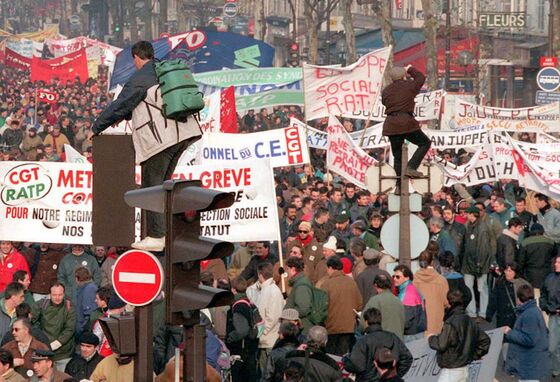 About two million transport workers, from urban transit drivers to high-speed train engineers, brought the country to a halt over Prime Minister Alain Juppe's plan to reform the social-benefits system, impose welfare cutbacks and raise the retirement age for public transport workers.
His attitude—"I stick to my guns"—aggravated the standoff as Parisians walked and hitchhiked to work, travel plans were wrecked and public anger intensified—peacefully. Juppe canceled the reforms on Dec. 15.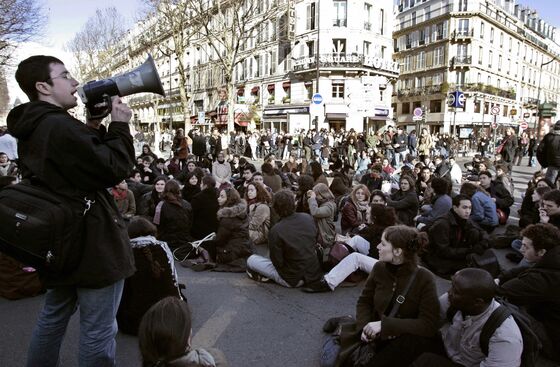 High schools and universities across France erupted after Prime Minister Dominique de Villepin proposed a lower wage scale for recent graduates. The Sorbonne was among the institutions occupied.
Labor unions joined the protests, some of which turned violent. The wage plan was scrapped barely a month after it had been passed by parliament.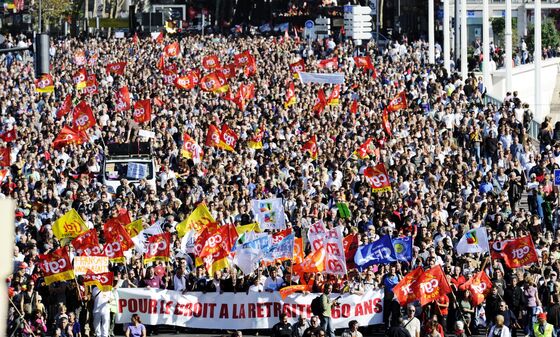 Millions of workers and students marched against President Nicolas Sarkozy's proposed pension reform, which was intended to align public workers' special retirement plans with those of other French workers. Thousands were arrested and hundreds were injured, some severely. The reform was part of a broader plan to cut public spending.
Sarkozy's government eventually cut out the most controversial parts of the bill, including changes to the special status of government workers, but maintained lifting the retirement age.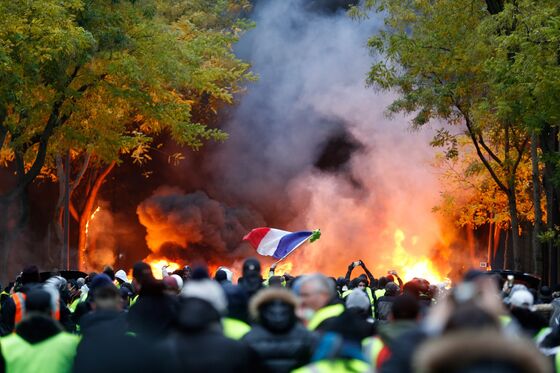 More than 300,000 people from across France have blocked roads and gas depots, defaced the Arc de Triomphe, burned cars and broken store windows over three weekends. The protests originally targeted Macron's plan to raise taxes on gasoline and diesel, then expanded to other taxes, services and the cost of living.
Parties from the far-left and far-right jumped on the bandwagon and students and farmers showed signs of joining in. Tuesday, Macron agreed to reverse the fuel taxes, but Yellow Vest demonstrators, named after the garments motorists are required to keep in their cars for emergencies, aren't backing down.