Turkish Train Crash Leaves Seven People Dead, Hurting Dozens
(Bloomberg) -- A high-speed train collided with an empty train and crashed into an overpass in Turkey's capital, according to Ankara Governor Vasip Sahin.
Two carriages overturned as the train derailed, leaving seven people dead and 46 wounded, Sahin said in a statement. Parts of the overpass collapsed onto some of the carriages, with several passengers still stuck in the train.
The train was traveling to the capital from the central Anatolian province of Konya. Ambulances, fire and rescue teams were dispatched to the scene.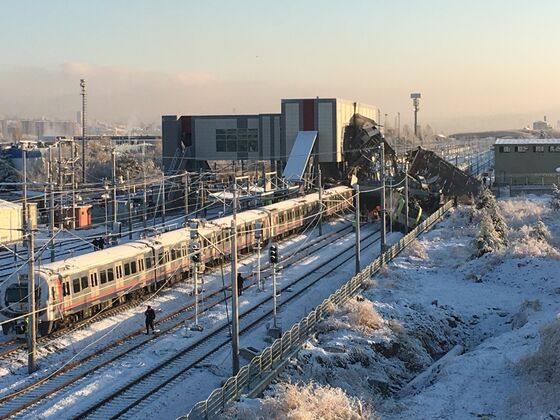 On July 8, a passenger train derailed near the Turkish town of Corlu, west of Istanbul, killing 25 people. The government blamed the accident on torrential rains and a landslide that weakened the base of the tracks. The cause of Thursday's accident isn't yet clear.