Here Are China's Biggest Stock Winners From U.S. Trade Thaw
(Bloomberg) -- Telecom, tech, auto companies and shipping firms are among the biggest gainers in China and Hong Kong after the trade truce between Washington and Beijing.
ZTE Corp. surges 8.8 percent in Hong Kong to the highest since June 12, while its Shenzhen-listed shares jump 7.9 percent. Any easing of tensions between the U.S. and China comes as a big relief to ZTE's investors after the U.S. government briefly banned the company's purchase of parts from American suppliers earlier this year.
Hangzhou Hikvision Digital Technology Co. gains 7.7 percent in Shenzhen, while an information technology gauge rises 4.1 percent to lead gains on MSCI China. Investors were concerned that surveillance stocks like Hikvision could be among the first hit by an escalation of the trade spat. Zhejiang Dahua Technology Co., whose first-half results missed estimates due to impact from the trade tensions, jumps 4.1 percent, while Shenzhen Infinova Ltd. rises 4.5 percent.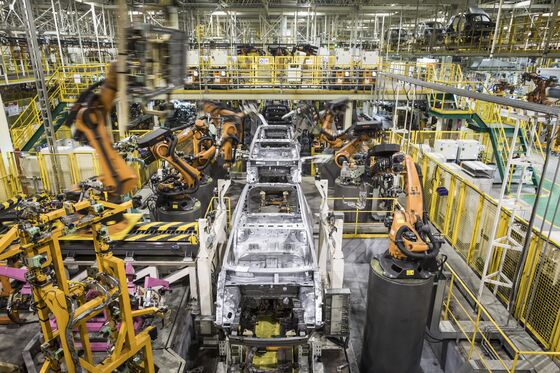 Nexteer Automotive Group Ltd. climbs 5.9 percent in Hong Kong, while Guangzhou Automobile Group Co. rises 3.1 percent.
A tweet from President Donald Trump spurs a rally for auto dealers. China Grand Automotive Services Co. surges 7.1 percent, while China Yongda Automobiles Services Holdings Ltd. gains 5.2 percent and Pang Da Automobile Trade Co. adds 5.4 percent. Trump said in a late-night tweet that China has agreed to "reduce and remove" tariffs on imported American-made cars, spurring a rally by Chinese auto dealerships. Foreign ministry spokesman Geng Shuang declined to comment on any changes to car tariffs at a press conference on Monday afternoon.
If China cancels tariffs on high-end imported cars, that should benefit dealerships as the prices will be lower, said Angus Chan, Shanghai-based analyst with Bocom International Holdings Co. Domestic brands should be unaffected as their cars don't fall into the same segment and there's a huge price difference, he said.
Pacific Basin Shipping Ltd. jumps 7.4 percent, while Cosco Shipping Holdings Co.'s H shares climb 3.1 percent. Shippers stand to benefit as China's promise to import agricultural goods should drive shipping demand. Airlines advance, with Air China Ltd., China Southern Airlines Co. and China Eastern Airlines Co. gaining at least 2.7 percent in Hong Kong.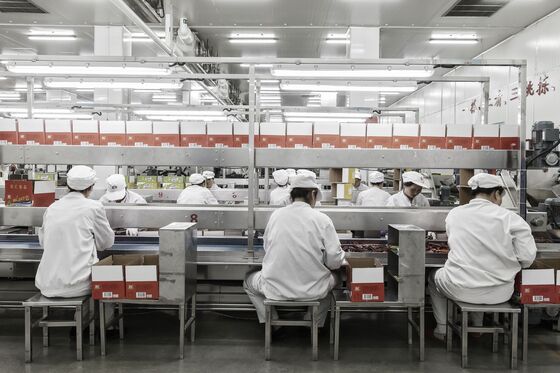 WH Group Ltd. soars 12 percent, among the best performers on the Hang Seng Index. The world's largest pork company generates nearly 60% of its revenue and profits in the U.S. It slumped as much as 46 percent from its February high amid the trade tensions.
Skyworth Digital Holdings Ltd., whose overseas television sales dropped on the trade war, gains 3.7 percent in Hong Kong. Qingdao Haier Co., which makes air conditioners and refrigerators that are part of the U.S. tariff list, gains 7.8 percent in Shanghai. Li & Fung Ltd., which deals in products including sporting goods that are also targeted in the U.S. tariff list, adds 4.4 percent in Hong Kong.