Heir to a Schlumberger Fortune Goes From 0 to 60 in 3.1 Seconds
(Bloomberg) -- Harold Primat revs the engine of his Radical SR3, the roar from the 225-horsepower motor ripping through the early autumn morning.
"Let's just have fun," says the heir of a billion-dollar oil fortune, before lowering the visor of his helmet and stomping on the gas. The red-and-blue race car, which can charge from zero to 60 miles per hour in 3.1 seconds, bolts from the pit at Virginia International Raceway.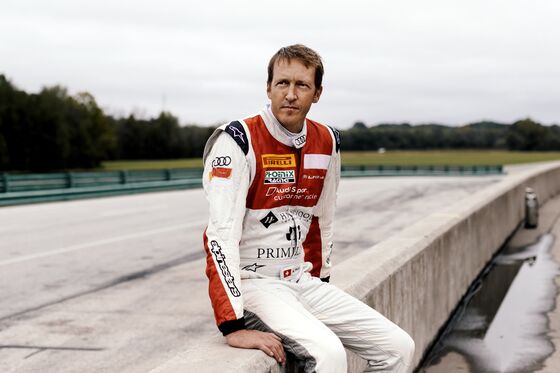 Less than two minutes later, Primat zooms past at twice that speed, having effortlessly lapped the 3.27-mile course with 17 curves and hairpin turns, burning almost half a gallon of fuel in the process.
For Primat, who recently ended a 17-year career as a professional endurance-racing driver and also happens to be the great-grandson of Marcel Schlumberger, one of the two founders of the eponymous oil-services giant, it's just another day at what used to be his job.
He spends the next few hours rounding the track at least 40 more times with his two-seat Radical. Shoehorned next to him are friends, business partners and others who take turns experiencing the rocky ride over the hills of southern Virginia at breakneck speeds. Later, the guests get behind the wheel to test the limits of physics and their own driving skills.
Primat sends them off with a crucial piece of advice: "Just make sure you know where the brake is."
The day on the racetrack near Alton, Virginia, is the main attraction of the Primland Racing Experience -- a three-day event that Primat hosts for people who share his affinity for fast cars, golf and good times. Beside driving Radicals, guests also race Audis around a narrow, serpentine course that tests a driver's dexterity and the car's brakes. The day ends with competitive karting, joined by Primat and Neel Jani, who was part of the winning trio in the 2016 Le Mans 24-hour race.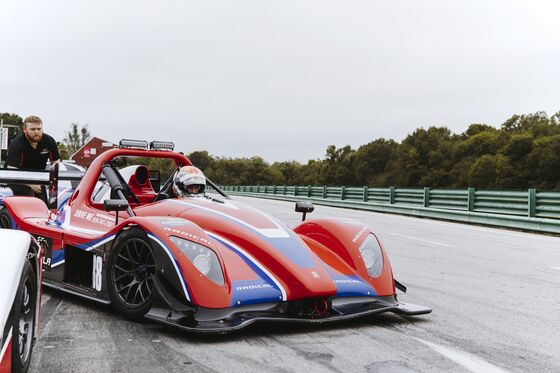 By dusk, the group swaps fast cars for vans and are whisked 90 miles (145 kilometers) to the west, as the helicopters were grounded by fog. There, on the eastern slopes of the Blue Ridge Mountains, is Primat's Primland, a 12,000-acre hunting lodge and resort. The next day, guests get a chance to golf with 18-time PGA Tour Champions winner Jay Haas. Or try sport shooting. Or visit the spa. Or hike one of the many trails traversing the lush hills.
This year's edition of the racing weekend is the fifth. It's capped at 20 participants and costs about $8,500 a person. To Primat, who's 43, slender and sports perpetually tousled blond hair, playing host entails some work but mostly play.
"I love the beauty of this place," he says with a distinct French accent during breakfast at the Lodge, the resort's main building, perched atop a 2,900-foot mountain. "My dad loved farming, birds and forests, and thought it would be good to have a base in the U.S., not just in Switzerland. So he bought it."
Didier Primat, Harold's father and a former Schlumberger director, bought the property in the late 1970s after an unsuccessful search for a classic American ranch. It was used for logging before being turned into a luxury resort with capacity for more than 150 guests. Renowned designer Donald Steel helped create an 18-hole golf course.
The family collectively owned Schlumberger Ltd. shares worth about $3.2 billion around the time Didier died a decade ago, a regulatory filing shows. Those not already held by Primat and his seven siblings were split among them. Some were sold and the proceeds put into Primwest, a family office set up in the late 1990s that's run by a former Schlumberger executive and has about a dozen people on staff.
The family office invests in all major asset classes but, for diversification purposes, avoids making additional bets on oil and gas beyond the remaining Schlumberger stake, Primat says. The entity's investment committee, which decides where money is allocated, is composed solely of family members.
"We always thought that having a family office was a more cost-effective solution than using third parties," says Primat, who became more involved in managing the family's money after he quit racing. "We feel that it's far more efficient and puts us in control of our own destiny."
Beyond Primland, the clan owns several luxury resorts and other properties. Primat -- the only golfer among the siblings -- is particularly fond of the Appalachian estate, which he says he visits about three times a year.
Born in Paris, Primat attended racing schools in France and the U.K. He worked as an analyst in New York at Lepercq de Neuflize & Co., a wealth manager for high-net-worth clients, before quitting to start his racing career in his 20s. He settled on endurance racing, which was more appropriate than Formula 1 for his age and 6-foot-2 frame, and participated in numerous international competitions. A sixth-place finish in the 2010 Le Mans, the world's oldest still-running endurance race, is among his top achievements.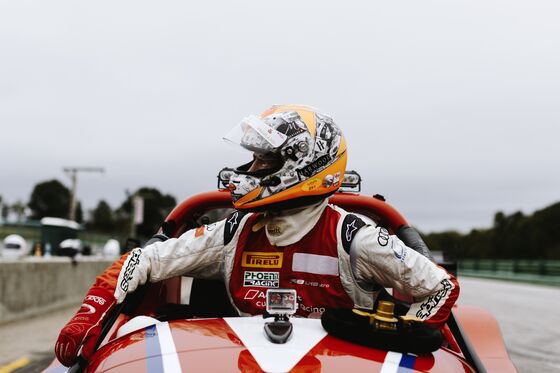 Primat, who retired in 2016, says he's now applying his competitive spirit to manage the family fortune. He's personally invested in about a half-dozen startups, including language-learning service Busuu and pet-tracking toolmaker Tractive, and serves on several boards.
The Primland racing event was conceived toward the end of Primat's career as he and fellow professional driver Tom Kristensen decided to commingle their shared passion for racing and golf. He rarely races these days, but says it's easy to get back into it whenever he finds himself behind the wheel, as he did that September morning, launching the Radical into hairpin turns.
To some, it's exhilarating. To others, including Dallas real estate developer Gabriel Barbier-Mueller, it's slightly nauseating.
"Maybe riding before lunch would have been better," he said.