Continental Sees Imminent Oil Recovery While Shutting Output
(Bloomberg) -- Shale driller Continental Resources Inc. expects an imminent recovery in crude prices even as it undertakes some of the most aggressive production cuts in an industry crippled by tumbling oil prices.
The Oklahoma City-based company founded by billionaire wildcatter Harold Hamm is forecasting a rebalancing of crude supply and demand around the middle of the year, executives said during a conference call on Monday. The comments came just hours after Continental discarded its full-year financial guidance and said it was turning off some drilling rigs.
Continental is waiting for the oil market to recover before reopening wells it shut in response to an unprecedented slump in prices. "We're preserving the production capacity for what we believe will be a imminently better commodity price for us," Chief Financial Officer John Hart said during the call.
The company also reported a $1.13 billion draw on its credit facilities and bought back 8.1 million shares during the quarter, according to a regulatory filing. When asked about the drawdown, the company said it was worried about bankers working from home and wanted to avoid "hiccups in the system."
"We decided to go ahead and have a little bit of a cash on hand just ahead of time," Hart said. Continental shares fell 2.9% to $14.66 at 1:57 p.m. in New York trading.
Three weeks after U.S. oil prices went negative for the first time, oil producers are moving beyond drilling hiatuses and taking the once-rare step of scaling back existing output.
Rystad Energy said last week that U.S. producers have announced plans to halt more than 600,000 barrels of daily output this month and next. Continental initially had plans to cut output by 30% to mirror the collapse in demand caused by the Covid-19 pandemic but has since doubled down on those efforts.
Callon Petroleum Co., which closed on its $737 million acquisition of rival Carrizo Oil & Gas Inc. less than five months ago, said Monday it's shutting off more than 3,000 barrels of daily output. The shale explorer also halted all fracking as of last month and will have just one rig active by the middle of this month.
Callon said in a federal filing that for now it has sufficient liquidity, but it may be forced to issue a "going concern" warning if lenders reduce its borrowing base too much. The company also canceled its quarterly earnings conference call with analysts and investors.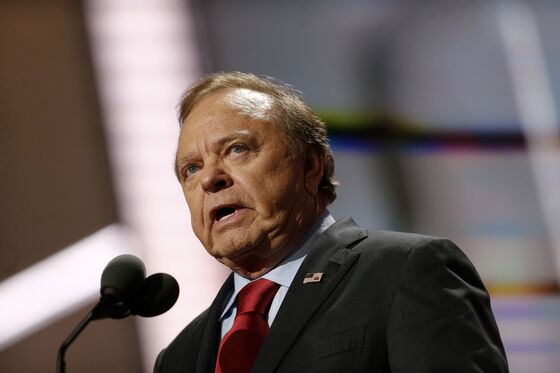 EOG Resources Inc., the world's second-largest independent oil explorer by market value, said last week that it's curtailing about one-fourth of its production and canceling almost 40% of new wells it had planned to bring online this year.
Producers say much of that output will return once prices pick up, though some have cautioned that turning wells back on is more complicated than shutting them in. They're also creating a backlog of wells that are drilled but not yet fracked that can be revisited if and when oil prices recover.
Still, Hamm said that U.S. oil production won't grow in the future at the same pace that it did before the pandemic.
"The market share capture-rate that the U.S. was pursuing in the past was probably not sustainable," Hamm said. "I would expect to see those growth rates attenuate in the U.S. over the next few years."