Handelsbanken Plans 1,600 Job Cuts as CEO Announces His Exit
(Bloomberg) -- Svenska Handelsbanken AB said it will cut about 1,600 jobs as the board announced it is looking for a new chief executive officer to replace Anders Bouvin just two years after he started.
Bouvin, who is 60, became CEO in 2016 when Handelsbanken fired Frank Vang-Jensen after he strayed too far from the board's goal of maintaining a branch network. When Bouvin started, he underscored his determination to offer customers more face time, declaring "the branch is the bank" even as competitors focused increasingly on online services to cut costs.
The Stockholm-based bank said the strategic initiatives it communicated in its second-quarter report in July now mean management is planning to get rid of 1,600 full-time positions by the end of 2022. Handelsbanken also said net interest income was 7.86 billion kronor ($872 million) in the three months through September, missing even the lowest analyst estimate.
The stock fell as much as 2 percent in Stockholm trading as the announcement of Bouvin's departure next year "overshadowed" quarterly results that were largely in line with estimates, according to Kapilan Pillai, an analyst at Jefferies. More information is needed on the bank's planned job cuts, he said in a note to clients.
"The new cost plan for greater digitalization of a branch-focused bank such as Handelsbanken will need to be fleshed out by management," Pillai said.
Handelsbanken said it expects development costs of between 2.1 billion kronor and 2.2 billion kronor next year, after such expenses rose 21 percent to 1.48 billion kronor in the first nine months of this year. The bank's total expenses in that period increased 10 percent, mainly due to increased development, higher investments in the U.K. and the Netherlands, and preparations for the formation of a subsidiary in the U.K.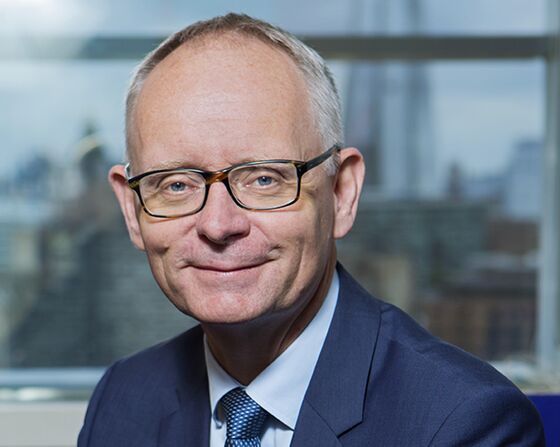 During Bouvin's time as CEO, shares in the Swedish lender slipped about 4 percent, underperforming Bloomberg's index of European financial stocks. The bank has struggled on a few fronts. In the U.K., Handelsbanken has faced criticism from the Financial Conduct Authority in London, which found "serious weaknesses" in its systems for combating financial crime. That followed deep loan losses in 2017 from an exposure to a U.K. construction company that collapsed.
Handelsbanken has stayed loyal to its U.K. operations despite the country's decision to leave the European Union. The bank said on Wednesday that while Brexit has created uncertainties, its capital and liquidity levels mean it can operate there under even more difficult conditions.
Handelsbanken CEO Says U.K. Revenue Is Growing Faster Than Costs
Handelsbanken has also had to deal with abuse-related issues. Earlier this month, two senior bankers resigned amid complaints of sexual harassment; the bank has said it is conducting an internal investigation into the matter.
Bouvin, who plans to retire next year, is the second CEO of a major Nordic bank to announce his departure this year. The other is Thomas Borgen, who was removed from Danske Bank A/S on Oct. 1 following his role in a money laundering scandal that has made Denmark's largest lender the target of multiple criminal investigations across several jurisdictions.
Handelsbanken said on Wednesday that its three branches in Estonia, Lithuania and Latvia serve "home market customers" with operations in the region, and the branches don't have any "non-domiciled" customers. Its balance sheet in the Baltics, where it employs about 30 people, totals around 2 billion kronor, the bank said.
Handelsbanken is among four banks named in a lawsuit this month by billionaire Boris Rotenberg, a member of President Vladimir Putin's inner circle, for violations of service agreements as a result of U.S. sanctions imposed on him in 2014. Others include Nordea Bank Abp, which has been named in criminal complaints for allegedly having helped launder more than $400 million in the Nordic region dirty money flowing through Baltic countries.
The bank said on Tuesday that the process of recruiting a new CEO "will be instigated immediately."