Sanjeev Gupta Approaches Buyers for Potential Sale of Engineering Assets
(Bloomberg) -- Sanjeev Gupta's GFG Alliance approached buyers for the potential sale of some engineering assets, people familiar with the matter said, signaling he may not be able to keep his embattled business empire intact.
Since the industrialist's main financier Greensill Capital collapsed in March, Gupta has been in a race to find new sources of cash, though has insisted he'll find new lenders to replace about $5 billion he'd borrowed from the supply chain finance firm.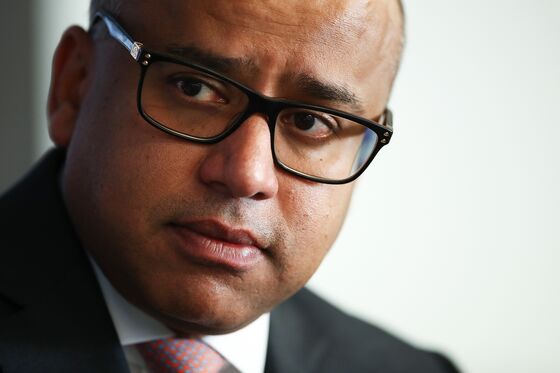 But in recent days, GFG's advisers contacted potential buyers for parts of its engineering business that's largely based in the U.K., according to people familiar with the matter, who asked not to be identified discussing private information. The talks are at an early stage and there's no guarantee of a deal, one of the people said.
It's not clear exactly which assets he may be willing to sell. His Liberty Engineering Group Pte has assets in several countries including the U.K., France and United Arab Emirates, according to the Singapore entity's financial report for the year ended March 2019, the latest available. The units include assets Gupta took over from administration, such as businesses that used to be part of Caparo Industries Plc in the U.K. and vehicle converter Durisotti in France.
Gupta's empire employs some 35,000 people worldwide, with steel and aluminum plants in the U.S., U.K., France, Romania and Australia. As he fights to stave off insolvency, he's benefiting from soaring steel and aluminum prices.
"I'm confident that we will achieve refinancing," Gupta said in a podcast for employees earlier this month. "Because our business is so spread out across the world, and each business is different and separately funded, it takes time to get things done. But one by one we'll get to all of them."
Still, he acknowledged that the future was bleak for some of his businesses, with the U.K. one of the "challenged spots within our alliance." Some of GFG's units in France were put in insolvency proceedings earlier this month, Bloomberg has reported.
Last month, GFG asked the U.K. government for a 170 million-pound ($237 million) bailout, a request that was rebuffed. Business Secretary Kwasi Kwarteng told a parliamentary committee this month that it would be irresponsible to give taxpayers' money to the group, describing it as "very, very opaque" and having "liabilities that nobody seems to have got to the bottom of."