Co-Founder of Blackstone's GSO Making Plans to Launch a Competing Credit Firm
(Bloomberg) -- Tripp Smith, who played a key role in building Blackstone Group LP's biggest business before his exit this year, is plotting a comeback.
Smith, a co-founder of Blackstone's GSO Capital, has begun reaching out to investors about starting a firm that would invest in corporate debt in the U.S. and Europe, according to people with knowledge of the situation.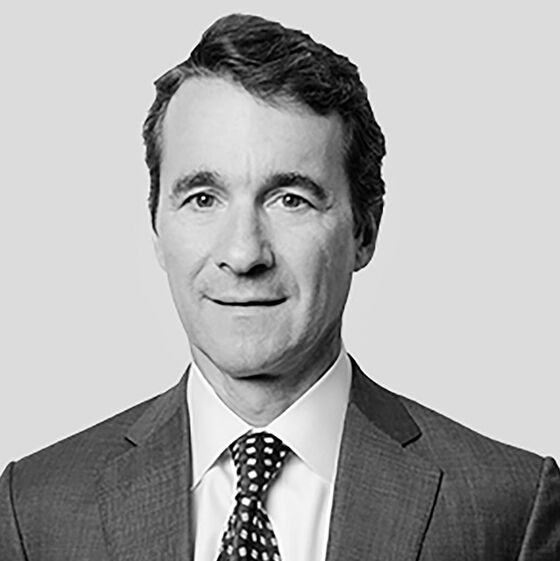 The 53-year-old is looking to raise a few billion dollars with a pitch that describes a maturing credit bubble and opportunities to profit through a market correction, the people said, asking not to be identified because the information is confidential. Reached by Bloomberg, he declined to comment on his plans.
Smith, Bennett Goodman and Doug Ostrover used their initials when naming GSO in 2005 and eventually set it on a path to become one of the biggest credit-investing platforms in the world. Blackstone acquired and integrated the business in 2008, when it managed about $10 billion. It has since expanded to oversee $131 billion.
Changes in recent years have left Goodman the sole member of the founding trio still at Blackstone. Ostrover stepped down in 2015 and Smith left in June of this year. Goodman's role at Blackstone has evolved, with Dwight Scott named the credit unit's president -- its de facto leader -- last year.
Smith, who purchased a small stake in English soccer club West Ham United last year, could choose to partner with someone for his new venture, the people said.
The GSO founder is seeking private-equity-style mandates for long-term investor capital that can be put to work as areas of distress crop up in credit markets, the people said. His venture comes as several smaller distressed funds struggle to persuade investors to part with large sums of money or fail to post outsize returns.
Yet many credit fund managers are banking on increasing volatility and crushing debt loads at corporations to throw up new opportunities to help outperform index-tracking funds.
Smith played a key a role in fundraising as GSO rapidly expanded over the last decade, overseeing the investment teams. He was closely involved with the capital-solutions funds, a business that focuses on providing financing to companies facing liquidity issues or working their way through bankruptcy. He also helped develop the European business, splitting time between New York and London.
Opportunities in the European distressed market will be a key part of his new firm, which will likely have teams in London and New York, the people said.
Before GSO, Smith had stints at firms including Drexel Burnham Lambert Inc. and Donaldson, Lufkin & Jenrette, two companies whose alumni now occupy prominent spots across Wall Street. He graduated from Notre Dame as an accounting major before making the switch to finance at the urging of a relative who was an investment banker.
The three GSO founders worked at Credit Suisse First Boston after its purchase of DLJ and left the investment bank to start their own credit-focused firm that specializes mostly in non-investment-grade debt.