Gramercy Loads Up on Venezuela Bonds in Bet Maduro to Fall
(Bloomberg) -- Robert Koenigsberger is a fan of Juan Guaido. But that doesn't mean he's willing to let Venezuela off the hook on its unpaid debts.
The 53-year-old distressed debt veteran says he made a "substantial investment" in its defaulted bonds, mostly in November, betting authoritarian President Nicolas Maduro would finally be forced out of office. Now as the opposition leader strengthens his claim as rightful head of state, Koenigsberger is optimistic the economically ravaged country can tap its vast oil reserves to quickly get back on its feet -- and, crucially, resume payments to creditors.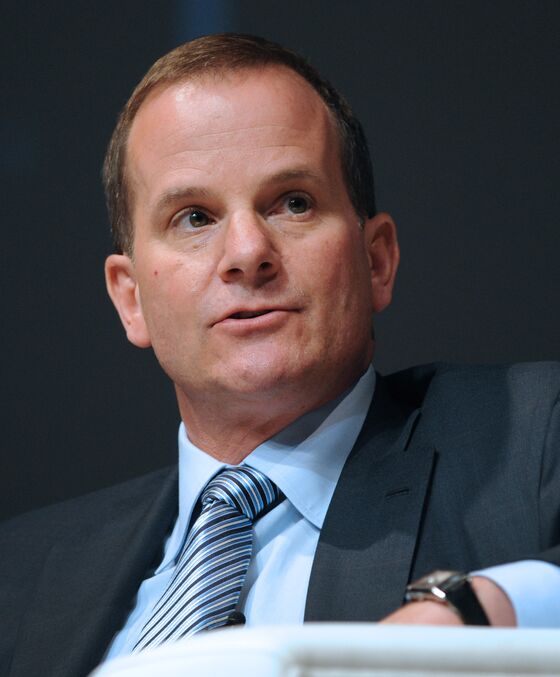 Granted, Koenigsberger concedes bondholders like him must be mindful of pounding the table for money from a country where starvation is commonplace. And he is quick to point out he's willing to offer Venezuela some debt relief. That could still put him at odds with the new government. Harvard economist Ricardo Hausmann, an informal adviser to Guaido, has warned creditors to brace for significant pain because the country needs to earmark as much money as possible to help everyday Venezuelans.
"Where I agree with Ricardo is that Venezuela will need time to recover," said Koenigsberger, who oversees $5.5 billion at Gramercy Funds Management. "But Venezuela doesn't have a debt problem."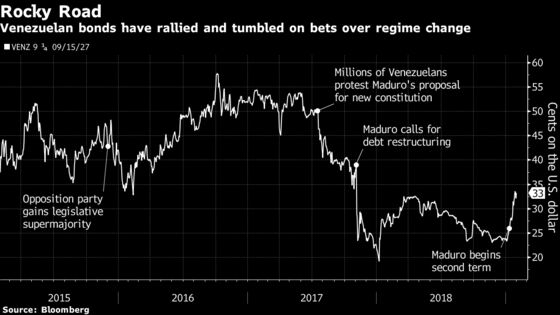 The Greenwich, Connecticut-based firm has more than $250 million dedicated to its Venezuela strategies.
Koenigsberger, whose love of Latin American politics and history go back to his undergrad days at the University of California at San Diego is no stranger to emerging-market debt crises. His firm has been part of bondholder groups in Ecuador, Argentina and Russia, negotiating the contentious sovereign-debt restructurings that typically occur when cash-strapped countries default.
He figures with proper management of the world's largest proven oil reserves, Venezuela could surpass its prior peak in oil production within one or two decades. A relatively quick recovery would let the country generate enough revenue so that bondholders could recoup most of what they're owed in three to five years, without the need for a severe writedown.
We believe the opposition "understands it's not about getting X or Y from creditors, but the amount of investment you can catalyze by putting the restructuring behind you," Koenigsberger said. "We don't want the debt restructuring to be a zero-sum game."
In fact, Venezuela's situation reminds him of Russia in 2000, when President Vladimir Putin sought debt forgiveness after its $40 billion default. He was eventually able to secure some relief and buoyed by the nation's oil wealth, Russia's bonds were elevated to investment grade within three years.
Some debt investors seem to share Koenigsberger's optimism, or at least are willing to take a flier. Venezuela's defaulted benchmark bonds have rallied this year -- albeit from deeply depressed levels -- reaching 33 cents on the dollar last week. That's a more than 40 percent gain since the end of 2018.
For Hausmann, though, the oil-rich country has been so mismanaged for so long that it will need massive amounts of capital to reopen factories, ramp up oil output and quash hyperinflation in order to get its economy growing again. That means creditors will have to wait, potentially for years. The key to any turnaround, Hausmann says, will be assistance from the International Monetary Fund -- to the tune of $60 billion or more.
Of course, everything hinges on Guaido actually taking power. While Venezuelans have taken to the streets to call for Maduro to step down, and a host of foreign countries including the U.S. and Brazil have recognized the National Assembly leader as interim president until fresh elections are held, he lacks the support of the military -- which has long been loyal to Maduro.
It's not the first time Koenigsberger has put on the regime-change trade in Venezuela.
He started the Gramercy Venezuela Opportunity Master Fund in late 2015, when the opposition secured its first legislative majority since the late Hugo Chavez took over in 1999. Gramercy closed out the trade in late 2016 and remained in cash the following year as Maduro maintained power and stacked the new assembly with his wife, son and other loyalists. Then, Gramercy swooped in briefly after the announcement in November 2017 -- that Venezuela would restructure its debt -- sent some bonds tumbling to 20 cents on the dollar.
This time around, he's confident that Chavismo will finally fall.
He points to a few key developments. In late October, Jair Bolsonaro took office in Brasilia, pushing a hard line against Venezuela. Days later, President Donald Trump's National Security Adviser John Bolton said in a speech at Miami's Freedom Tower that Venezuela was part of the "Troika of Tyranny." Meantime, oil output was plunging toward the lowest level in seven decades and Maduro was re-elected in what was widely regarded as a sham vote.
"It's pretty unique when the U.S. is angling for regime change and Latin American countries are falling in line," Koenigsberger said. With Venezuela's bonds trading at 25 cents on the dollar or less at times, we "saw a catalyst that the market could believe in regime change."