GOP's Barr Proposes Helping Coal Country With Rare Earth Mining
(Bloomberg) -- GOP Representative Andy Barr is proposing legislation to expedite approval for coal companies to mine rare earths and other minerals critical for the electrification revolution the Biden administration covets.
The bill being introduced by the Kentucky Republican also would offer a lifeline to the struggling U.S. coal industry, which faces waning demand as power plants shift away from the dirtiest fossil fuel.
The measure would amend the so-called FAST act, a program that funds surface transportation infrastructure planning and investment. It would expand permitting to streamline and expedite the approval process for existing coal mines to extract and process the minerals the U.S. says are crucial for batteries and other green-energy infrastructure.
Barr's legislation would have to get backing from Democrats, who control the House, in order for it to even get a vote. But it comes amid a broader push in Congress to confront China on technology and innovation and reduce reliance on the country for critical materials. China has dominated worldwide production of the rare earths, a group of 17 elements needed for many high-tech products, for more than a decade, according to the American Geosciences Institute.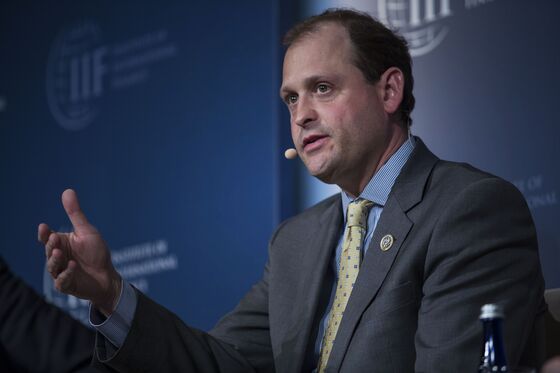 "Bringing second life and purpose to one of the United States' most abundant resources -- coal -- will strengthen our supply chain and protect national security," Barr said in a statement. "My legislation fosters the domestic production of rare-earth and critical minerals used in national security technology as well as in the daily lives of Americans through computers, televisions, and vehicles."
Coal production has slumped by more than half since peaking in 2008, and mining experts say the quickest route to domestic production of the critical rare-earth metals would be through existing facilities that won't have to go through the rigorous approval process that new mines typically face.
The legislation also comes as the Biden administration looks to end domestic reliance on China and other adversaries for crucial goods. The Senate Commerce Committee on Wednesday plans to take up separate legislation to boost domestic research and development and increase semiconductor manufacturing in the U.S.