Google Workers Stage Mass Walkout to Protest Handling of Sexual Misconduct
(Bloomberg) -- Google workers walked out of offices around the world to protest how the tech giant has handled sexual misconduct by some of its top executives.
Starting in Asia and spreading across Europe, photos posted with the hashtag Googlewalkout began flooding Twitter as hundreds of employees gathered outside Google offices in Zurich, Dublin, Singapore, London and Hyderabad, India. In the U.S., walkouts around the country were beginning at 11:10 a.m. in New York, including at Google's Manhattan offices and in Atlanta. The employee group, Google Walkout For Real Change, said 47 offices worldwide were participating in the walkout Thursday.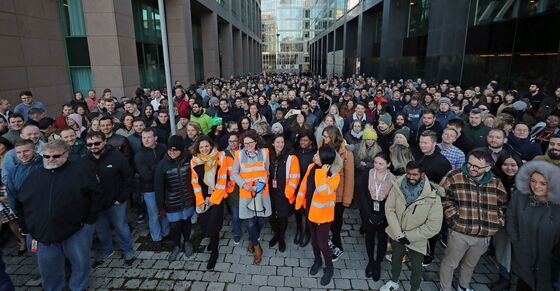 The mass walkout was sparked by a recent New York Times report that claimed Google gave millions of dollars to some  executives in secret exit packages after they were accused of sexual misconduct. The article, published last week, said Andy Rubin, the brainchild of the Android mobile software, was given a $90 million exit package after the company verified a misconduct claim against him was credible. Rubin said in response to the report that he "never coerced a woman to have sex in a hotel room. Also, I am deeply troubled that anonymous Google executives are commenting about my personnel file and misrepresenting the facts."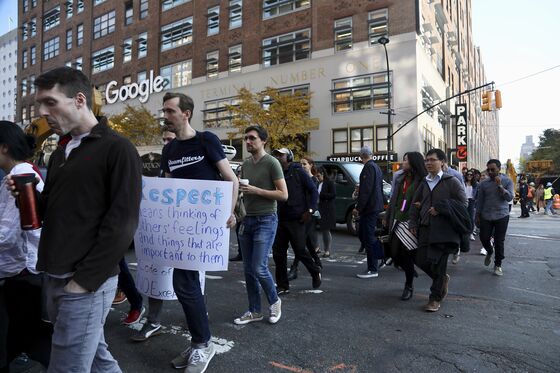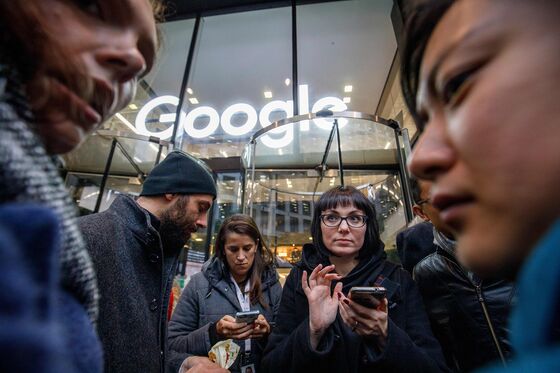 On the same day the report was published, Google's Chief Executive Officer Sundar Pichai and Eileen Naughton,  vice president of people operations, tried to reassure staff saying in an email that the company was "dead serious" about ensuring it provided a "safe and inclusive workplace." They said that Google had fired 48 people without pay for sexual misconduct over the past two years.
This wasn't enough for Google employees, who took to social media to express their fury and arranged the protest, which is called "I walked out for Real Change."
In a Twitter post highlighting photos of the Dublin walkout, Google employee Karen O'Connell wrote: "Very proud to participate in the #googlewalkout today showing solidarity with my colleagues, fighting for equality and demanding real change."

In online photos, Google employees could be seen making protest signs that read 'Respect for Women' and 'Not Ok, Google.'