Google Shakes Up Top Search, Advertising Leadership
(Bloomberg) -- Alphabet Inc.'s Google is shaking up its leadership, putting control over the company's search engine and advertising product teams under the same person and moving leaders who have been around since the company's founding to less visible teams.
Prabhakar Raghavan, who led advertising product since 2018, will replace Ben Gomes as head of search. The new advertising product chief, Jerry Dischler, will report to Raghavan, signaling that the two groups will now be run by one central leader.
Philipp Schindler, Google's chief business officer who oversees the company's advertising operation and large ad sales force, will continue to report to Chief Executive Officer Sundar Pichai.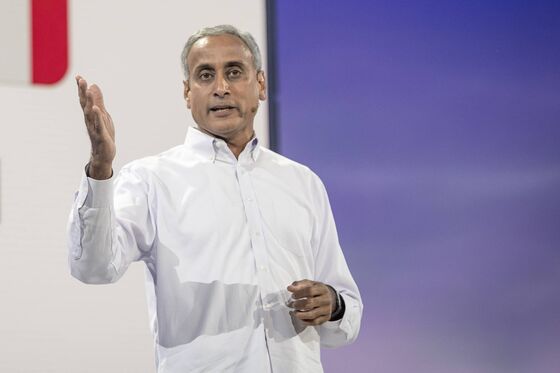 Gomes, an engineer who has been at the company for two decades, will work on educational and culture projects, according to a Google spokesman. Jen Fitzpatrick, another 20-year Google employee, will move from Maps to lead a group of engineers running the company's internal tech infrastructure. The moves were first reported by news site Search Engine Land and confirmed by a Google spokeswoman.
The executive changes are the most significant since Pichai took over the dual role of Google and Alphabet CEO after founders Sergey Brin and Larry Page stepped down. Google shares fell 1.9% at 3:36 p.m. in New York