Goldman Sachs Shares Are on Their Longest Losing Streak Ever
(Bloomberg) -- Shares of Goldman Sachs have fallen for 11 straight days, a streak that would represent the bank's longest stretch of declines since it came public in 1999. While the streak is dramatic in length, the size of the decline is modest (roughly 7 percent) and only puts the stock back to where it was in the middle of August.
Shares fell as much as 1.1 percent as of 11:09 a.m. in New York.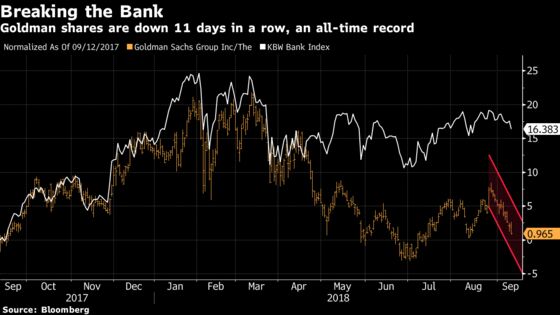 Earlier this month, Bernstein analyst Christian Bolu warned that both Goldman Sachs and Morgan Stanley would need a "particularly strong" September to meet third quarter estimates in light of soft capital markets trends.