Goldman Sachs Gives Peek Into Frenzy on Trading Desks in March
(Bloomberg) -- Goldman Sachs Group Inc. offered a glimpse into the March madness that propelled Wall Street trading desks to their best quarterly performance in almost a decade.
The firm's traders pulled in more than $100 million on 14 separate days during the first quarter, Goldman Sachs said Friday in a regulatory filing. Volatile markets were a boon for the business, which posted gains on more than 85% of the trading days as the spread of Covid-19 generated a surge in volume and wide bid-ask spreads through much of March.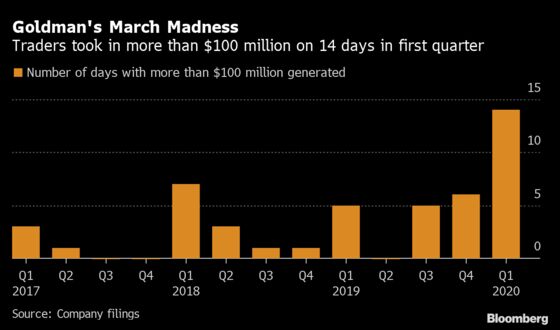 It was a rare surge for Wall Street trading desks that have been bleeding talent, curbed by regulations and facing constant threats from efforts to automate trading.