Goldman's CIO Elisha Wiesel Exits as Bank Turns to Amazon for Tech Leader
(Bloomberg) -- When Elisha Wiesel was promoted to chief information officer at Goldman Sachs Group Inc., his colleagues in the securities division, riffing on the all-night scavenger hunt he founded to raise money for charity, locked him in his office with puzzles to solve. When he got out, his reward was a baseball cap emblazoned with the tagline "SecDiv Escapee."
Now Wiesel has pulled off a bigger exit. He's leaving Goldman Sachs, and says he helped pick his successor.
Amazon Web Services Inc.'s Marco Argenti will join as a partner and work with George Lee, who was named as Wiesel's co-CIO last year, the bank said Thursday in memo to staff. Atte Lahtiranta of Verizon Media Group will become chief technology officer.
"I wanted to stay for 25 years and I wanted to make sure engineering was pointed in what I felt would be a sustainable direction for growth," Wiesel, 47, said in an interview.
As he rose to the top ranks of the bank, he became a well-known figure on Wall Street for the nerdy and popular Midnight Madness scavenger hunt and carrying on the causes of his Nobel Laureate father.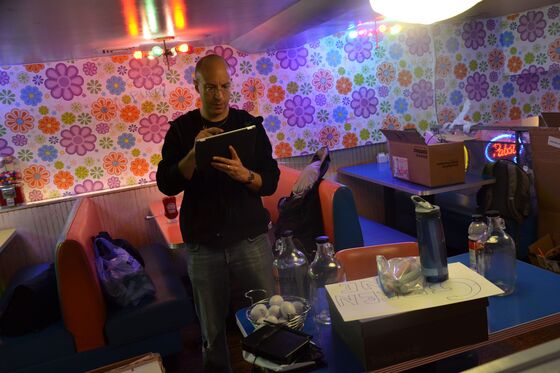 Wiesel will stay through year-end to help with the transition, so he hasn't started packing up yet. A deck of J. Aron playing cards and a Lucite cube marking his membership in Goldman's Quarter Century Club sit on a marble table in his office, while the boxes on the floor contain Clif bars and hand sanitizer.
In 1994, when he was a senior at Yale, Wiesel put his resume in a book and wrote at the top, "I want a job writing computer games." When J. Aron, the commodities broker owned by Goldman, called for an interview, he said "no."
"And my roommate was sitting there and said, 'Dude, that's Goldman Sachs.' And he threw a soccer ball at my head, and told me to take the interview," Wiesel said. "When I went in, what I remember was, here was this finance company asking me harder programming questions that were making me think and sweat more than any of the other shops hiring."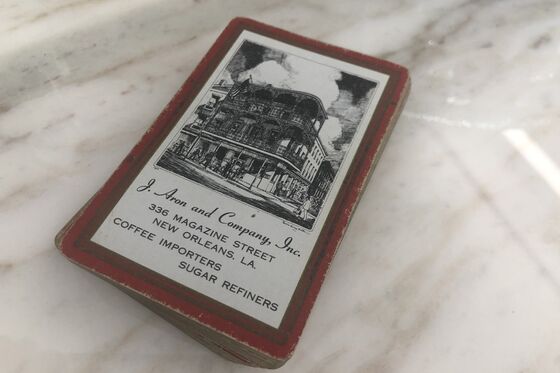 Wiesel got an offer and turned it down "for stupid reasons," he said, but the guy who would be his boss "refused to accept my 'no.' He kind of Jedi mind-controlled me back into the building."
His mark on Goldman's engineering division includes pushing for salaries on par with technology companies and relaxing the dress code. But more than anything, Wiesel says he has worked to increase respect for engineers at the firm. "I remember when people thought I was there to reboot their machine," he said.
At J. Aron he worked for Lloyd Blankfein and Gary Cohn, who would wind up leading the firm for the longest stretch of Wiesel's tenure. He remembers Blankfein chastising him in the lobby of 85 Broad when he arrived on Rollerblades. "He'd say, 'I'm invested in that head, get a helmet!'" Wiesel recalled.
His first encounter with Cohn was when he "screamed at me for being an idiot, because I was being an idiot," Wiesel said. "He kept asking me about an implied volatility for the option price, and I didn't know what an option was yet, because I'd literally just arrived." He made it his business to find out, and worked for Cohn for years.
Blankfein was also the one who called him in 2004 to tell him he'd been named a partner, and last week to congratulate him and offer his help in the future. "That's kind of the warm Goldman Sachs partnership that Lloyd was really a cultural carrier for."
As for the cultural imprint that the new leadership team of David Solomon, John Waldron and Stephen Scherr will make: "It's too early. One year is not enough time," Wiesel said. "David, John and Stephen are very decisive leaders. I'm not selling my Goldman stock."
His advice to people just starting out from college is to "stay late at night when no one is bugging you for anything, that's when you can pursue equity," he said. In his case, he took on late-night shifts of others, running software, to barter lessons in numerical methods and stochastic calculus from colleagues.
Wiesel said he's going to think a while about his next act before committing to anything, but he's ready to move on from banking. He's assembled a map of options with the app MindNode that includes traveling the world, computer games and teaching.
He's interested in the intersection of philanthropy and engineering, and intrigued by the health care company that Jeff Bezos, Warren Buffett and Jamie Dimon are building. He's certain he'll spend more time working on the legacy of his father, the Holocaust survivor and author Elie Wiesel, deciding on things like the disposition of his papers.
Wiesel has started working on a retirement play list. Would Solomon the part-time DJ spin it? "I'm not much of an EDM guy," he said. "So far, it has the Dead Kennedys and the Smiths."