Goldman's Varadhan Gives Thanksgiving Homily at Child Gala
(Bloomberg) -- Some Goldman Sachs partners held an early Thanksgiving Monday night as John Waldron, the firm's president, gathered round a table with Chris Kojima, Peter Lyon and their wives.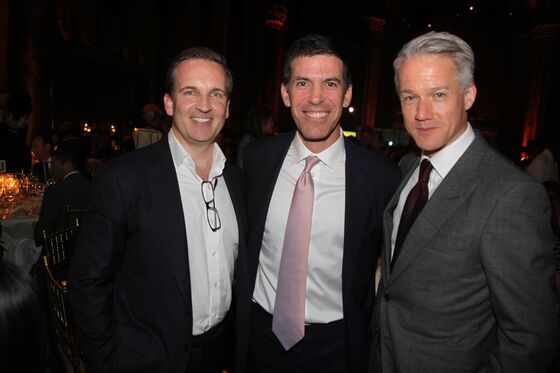 Actually, it was just another gala at Cipriani 42nd Street, where the waiters served bread sticks not stuffing, ice cream not pumpkin pie, and guests included actresses Debra Messing and Ali Wentworth, Cantor Fitzgerald's Howard Lutnick and Adam Lippin, the founder of Cuddlist, a purveyor of cuddle therapy at $80 an hour.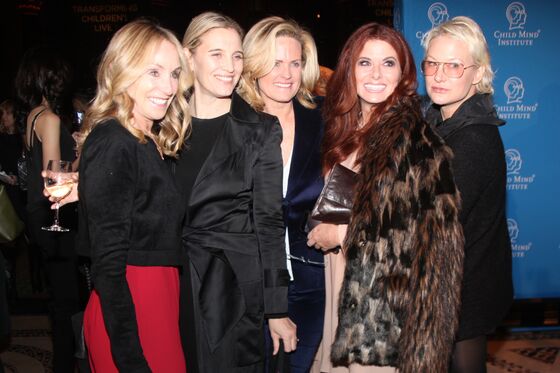 But the spirit of the holiday was strong, owing to the cause, the Institute, which in nine years of researching and treating children's mental disorders has built a formidable group of grateful parents, and the speech by Ashok Varadhan, Goldman's co-head of trading.
This wasn't a speech written by the Child Mind Institute staff, a crisp print-out handed to the honoree moments before he went on stage. A staffer offered that when he arrived, and he politely declined.
"I did my own, so I don't need that," he said, holding a few pieces of paper filled with his own handwriting.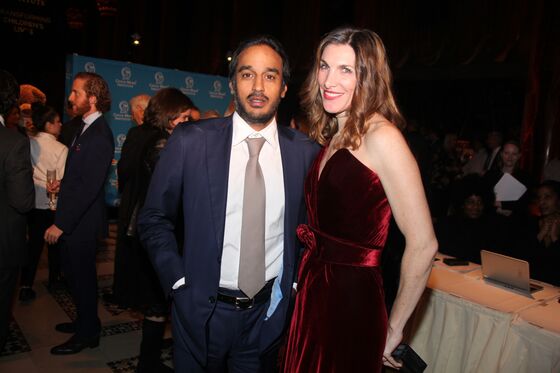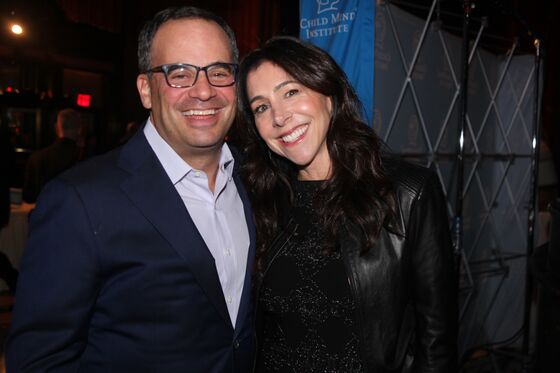 His Goldman Thanksgiving homily came during the salad course, getting Varadhan up from his seat next to Stacy Bash-Polley.
"What I want to do is just thank people," he began.
First, he thanked Ram Sundaram, the Goldman partner and co-chair of the Child Mind Institute. "He pounds the pavement around the hall of Goldman Sachs to get people to support CMI."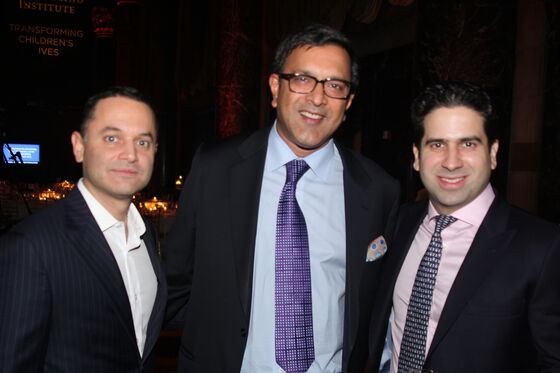 Then Varadhan thanked other CMI leaders with a Goldman connection: Brooke Garber Neidich, wife of former Goldman partner Dan Neidich, and Beth Cogan Fascitelli, a current Goldman partner.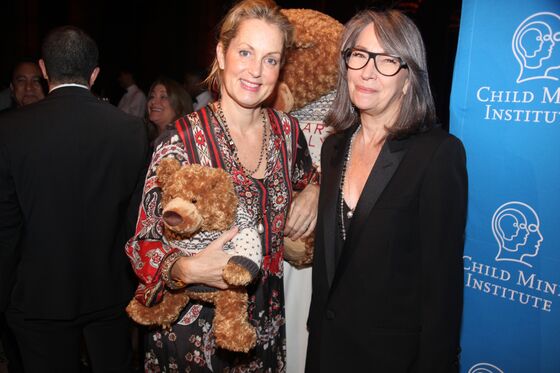 He also thanked "the rest of my colleagues" for supporting CMI, giving some background as to how that happens at the firm.
"Subsequent to the financial crisis, we created a Goldman-driven foundation, Goldman Gives, a donor-advised fund," Varadhan said. "The establishment of that has led to a real sort of platform that has given us an incredible level of means but also spirit to get involved in each others' charitable works."
Lastly, he thanked the "practitioners" at the Child Mind Institute. "As a father of three, I've come to realize that every child deserves access to good mental health care," he said.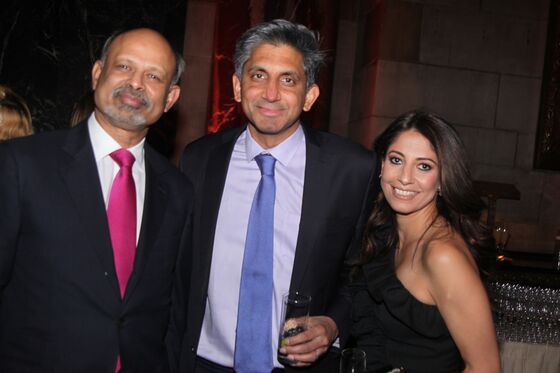 The major theme of Varadhan's charitable giving is "to try to constantly help the underserved," he said in an interview. He is on the board of Harlem Children's Zone and Dumac, which manages the endowment of his alma mater Duke University.
When it comes to Thanksgiving, Varadhan, 46, has no specific ritual with his kids about expressing thanks. "We're always preaching to them gratitude and how fortunate they are," he said.
The event raised about $6.8 million for general support as well as financial aid for families in need. Harold Koplewicz, the institute's founding president and medical director, said it plans to open a research center in Harlem and a clinical center in the San Francisco area next year.