Goldman Gives Solomon, Blankfein Pay Packages With 1MDB Caveat
(Bloomberg) -- Goldman Sachs Group Inc.'s top executives now have millions at risk from the firm's 1MDB scandal.
David Solomon received $23 million in compensation for 2018 after taking over as chief executive officer in October while his predecessor Lloyd Blankfein got $20.5 million, the firm said Friday in a regulatory filing. Equity awards for both are subject to clawbacks if the results of the 1MDB investigation "would have impacted" the board's pay decisions for any senior executives.
The transfer of power to Solomon has been clouded by the scandal, centering on the firm's work for a Malaysian investment fund that prosecutors say was raided in a historic plunder.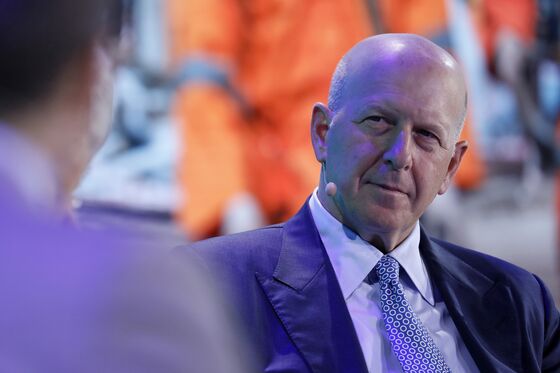 Malaysia has filed criminal charges against Goldman, and Singapore is conducting a criminal probe that includes the Wall Street firm. Goldman officials have said for years that the bank raised money for 1MDB without knowing that it would be diverted from the development projects, and that it is cooperating with authorities.
Goldman also said it will defer payouts of long-term cash awards granted in January 2011 to three executives, who have since retired, until more information is available regarding 1MDB. They are Blankfein and former vice chairmen Michael Sherwood and J. Michael Evans, according to a person briefed on the matter. Sherwood was co-head of the firm's international unit and Evans oversaw its emerging-markets business.
The awards came with an eight-year performance period that concluded last year. While the target payout was initially set at $7 million, it didn't include an upper limit for how much recipients could receive if goals were exceeded by a wide margin. The bank discontinued granting such long-term awards to top executives in 2017 after investor criticism.
Solomon, 57, took over in the fourth quarter after serving as chief operating officer and head of the New York-based firm's investment bank. Solomon, who was named chairman in December, received $1.89 million in salary and $21.1 million in variable compensation for last year. He was paid a total of $21 million for his work in 2017.
While Goldman Sachs reported profit that more than doubled last year, its stock fell 34 percent, the most since 2011.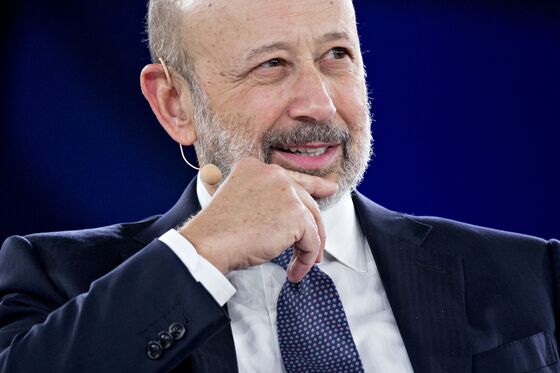 Blankfein, 64, who stepped down as CEO in October, received $20.5 million for 2018. He got $24 million in compensation in 2017, his last full year on the job. In his current role as senior chairman, he'll get a company car and security driver through this year, but no monetary compensation, Goldman said in December.
JPMorgan Chase & Co. CEO Jamie Dimon got $31 million for last year, a 5.1 percent bump, after the firm notched the highest profit in U.S. banking history. James Gorman of Morgan Stanley received $29 million, a 7.4 percent increase from the prior year and his biggest pay package since taking the helm of the New York-based bank.