Goldman Loses Rana Yared, Partner Who Was Face of Crypto Efforts
(Bloomberg) -- Rana Yared, a rising star who once helped lead the foray into crypto-trading operations at Goldman Sachs Group Inc., is leaving in the firm's latest loss of senior tech talent.
Yared helped Goldman begin exploring ways to dip into crypto operations through investments and internal products. She played a key role in a group that invested the firm's own capital in emerging tech companies, and helped drive big returns for the trading unit through that operation. She oversaw about $2 billion in principal investments.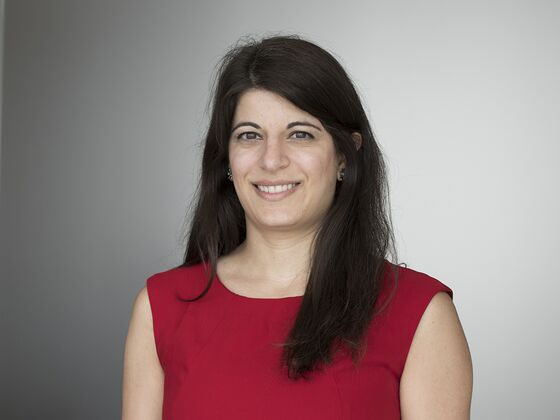 Yared joined the firm in 2006, worked in New York and London, and was a representative on various company boards, according to the internal announcement Wednesday of her departure. Her role included a seat on the board of Tradeweb for five years before it went public as well as overseeing an investing group of about 30 people.
She plans to leave Wall Street to join a venture capital firm, according to a person briefed on her plans.
Yared was often identified as one of the most senior women in tech on Wall Street, and was named partner in 2018 at just 34. The departure is a blow at a time when Goldman's chief executive, David Solomon, has pledged to do more to place women in its senior ranks.
Goldman tends to see a thinning of its senior ranks around this time each year, but in the past week it's lost three key partners who played critical roles in building out the firm's technology capabilities.