Goldman Leads $270 Million Credit Line for Brazilian Fintech
(Bloomberg) -- Open Co, a Brazilian fintech that specializes in unsecured loans to individuals, is raising 1.5 billion reais ($270 million) through a credit line led by Goldman Sachs Group Inc.
The Wall Street bank is providing 1 billion reais and the rest will come from local investors, according to Raphael Zagury, Open Co's chief financial officer. The funds will help the firm start to expand again after fallout from the Covid-19 pandemic forced it to pull back on lending, he said.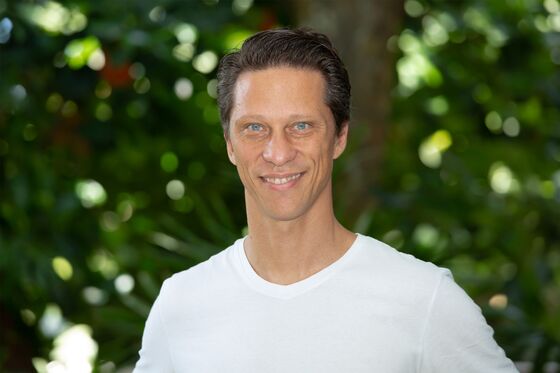 Founded earlier this year, Open Co resulted from a merger between Geru, which offers credit to "more established individuals," and Rebel, which provides loans to young Brazilians, Zagury said in an interview. Both companies had to reduce lending offers by about 50% in March and April of 2020 as delinquency rates on first installments on loans doubled to 10%.
"We were able to control the bleeding," the 44-year-old CFO said, adding that the firm's credit models proved accurate, and nonpayment rates are back to 4%.
Many borrowers have struggled to pay debt amid the Covid-19 pandemic, with a record 14.3 million people unemployed and an additional 5.9 million who have stopped looking for work. Many of Brazil's biggest financial technology companies are consolidating in response.
"Our main challenge now is to grow again," Zagury said.
Geru and Rebel have loaned a total of about 1.5 billion reais to roughly 100,000 clients, and the goal is to provide 1 billion reais in credit this year, the CFO said. Open Co has 170 employees, and plans to hire 80 more this year.
The 1.5 billion reais is being raised through a so-called FIDC, a fund that will purchase receivables from Open Co in a transaction similar to a securitization. Goldman Sachs is buying the senior tranche of the fund and Open Co, along with other investors, will take the mezzanine layer, a riskier hybrid of debt and equity.
Open Co, which received about 150 million reais in equity investments in March from Goldman Sachs and International Finance Corp., the financial arm of World Bank, uses machine learning and artificial intelligence to analyze credit. It aims to provide cheaper loans and reach Brazilians not serviced by the traditional banking system, Zagury said.
Private equity and venture capital funds invested 10.7 billion reais in Brazilian firms in the first quarter of this year, with the most, 24%, going to companies in the financial sector, according to KPMG and ABVCAP, the fund association.
Brazil had 876 financial startups as of the end of last year, according to the Inside Fintech Report, a survey by Distrito Dataminer.
"In addition to expanding credit, we're also looking around, because there is a gigantic acquisition opportunity for us," Zagury said. "There are a lot of good companies -- with top technology, good people and good structure -- but that are lacking capital right now."