Goldman Weighs Shrinking Fixed-Income Trading Group
(Bloomberg) -- Goldman Sachs Group Inc. is considering plans to reduce the capital dedicated to its core trading business within the fixed-income group, a nod from the bank's new chief that the business may not be as lucrative as in its glory days, according to people briefed on the matter.
The firm, which has been reviewing all business lines since David Solomon took over as chief executive officer in October, plans to devote more resources to lending to clients in the trading group to make its business mix more similar to rivals, said the people, who asked not to be identified because final decisions haven't been made.
"There could have been sacred cows and lack of willingness to really address FICC under former regimes" said Brennan Hawken, a UBS Group AG analyst. "I don't think this management team comes in with those preconceived notions. So many members of past senior management came from that business -- they looked upon it fondly."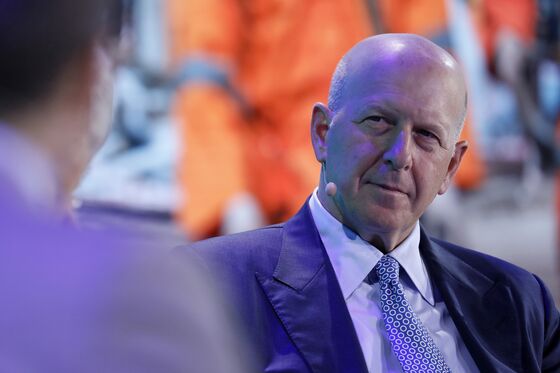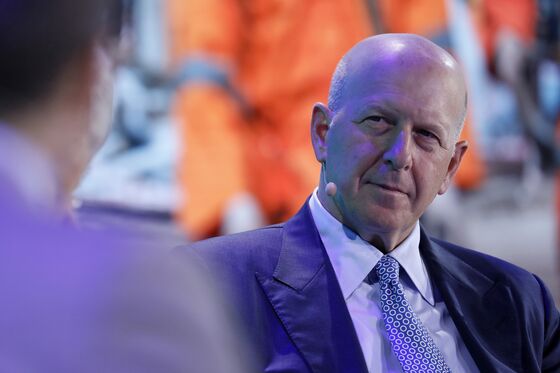 The commodities business is one target, and senior managers have been asked to present a plan that includes job cuts and exiting some business lines to reduce Goldman's global footprint, the people said.
"We've not yet reached any conclusions from our business-review process," said Michael DuVally, a spokesman for the New York-based bank.
Senior executives also told leaders at a strategy meeting last week that market-making is too big in the fixed-income trading business, emphasizing the need to diversify operations within the division.
Market-making generated about 90 percent of revenue from fixed-income trading at Goldman Sachs as recently as 2016, Evercore ISI analyst Glenn Schorr said in a 2017 research report. That's much higher than Goldman's investment-banking peers.
Solomon's predecessor, Lloyd Blankfein, held off on cuts to the unit as he waited for revenue to rebound. Goldman is now "running the business with a clear perspective of its revenue potential," Solomon said last month on a conference call discussing 2018 results.
"We're fully cognizant of the reduction in the industry wallet over the past decade," he said. "We will not be complacent waiting for the market to return."