Goldman CEO Sees Reason for Trading Optimism After Weak Year-End
(Bloomberg) -- David Solomon, Goldman Sachs Group Inc.'s new chief executive officer, said the trading environment has "meaningfully improved" after Wall Street banks faced a difficult end to 2018 amid a bout of heightened market volatility.
The first quarter is still unlikely to match the strong pace in the first three months of last year, Solomon said Tuesday at a financial-services forum sponsored by Credit Suisse Group AG.
While the CEO said Goldman's FICC operation could be bigger in five years in a "market-neutral environment," he also pointed out structural changes that have forced the firm to rethink its trading business. The company is considering plans to cut the amount of capital dedicated to its core trading business in the fixed-income group, people briefed on the matter said earlier this month.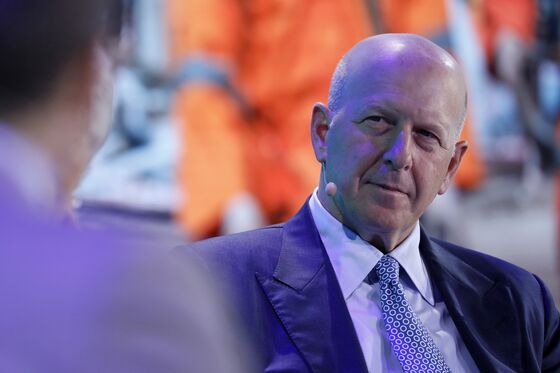 The 57-year-old CEO also highlighted possible timing-related issues with the investment-banking business this quarter, pointing to the adverse effect of the government shutdown. Delays in the IPO calendar are one example, he said.
Wall Street banks will also have to prepare themselves for possible political issues as another presidential election gets under way. The tone will be "edgy" as politicians try to score points with voters at the expense of big banks, Solomon said.
Solomon, who took over from Lloyd Blankfein in October, touted the benefits of the firm's foray into the corporate cash management, highlighting opportunities to make inroads with corporations -- a place where the bank has traditionally lagged behind competitors.