Goldman CEO Says His Firm Doesn't Need a Deal Like E*Trade
(Bloomberg) -- David Solomon says he isn't feeling any pressure from Morgan Stanley's latest move.
Goldman Sachs Group Inc. doesn't need an acquisition on the scale of its rival's $13 billion purchase of E*Trade Financial Corp., the bank's chief executive officer said at an investor conference Thursday. Solomon said competitors' actions won't influence his strategy as he seeks growth through a series of ventures in new businesses.
"We don't need to do something like E*Trade," Solomon said. "The bar to do those things is extremely high and it's not easy."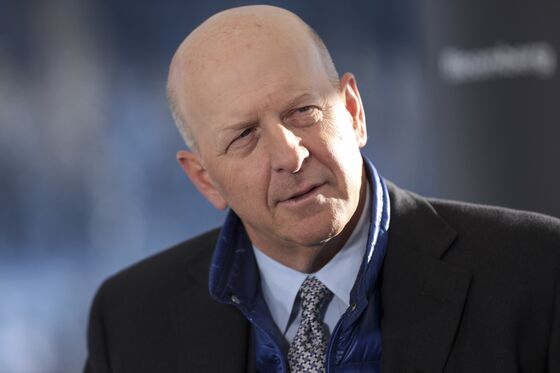 Solomon said his management team is "always looking" at potential deals, including ones that could be "transformative." His firm looked at E*Trade and decided it wasn't a good fit.
Morgan Stanley's announcement is being interpreted by analysts, investors and investment bankers as just the start of a long-predicted series of deals big enough to reshape the upper echelons of the U.S. financial industry. JPMorgan Chase & Co. said this week it will "aggressively" pursue mergers.
Other comments from the conference in Florida hosted by Credit Suisse Group AG:
Solomon said recent

turnover

within the bank's top ranks hasn't been beyond what's expected. Compared with an average two-year period, about 10 more partners are likely to leave in 2019 and 2020, he said, adding that the bank aims to shrink its partnership to 400 to 420 members from the 450 to 475 range it has maintained in the last decade.
Solomon said it's an advantage to be structured as a partnership, a largely symbolic title that harkens back to the firm's history as a private firm before going public in 1999. It also generates more press coverage of departures than other firms receive, he said.
The coronavirus outbreak has made the near-term outlook much more complicated, Solomon said. The concern can have an impact on merger activity as it weighs on risk appetites and deal conversations slow down, he said.