Goldman Banker in Insider Case Had Cash in Sunglasses Case
(Bloomberg) -- The Goldman Sachs banker, on trial for insider trading, had a secret in his closet: $24,000 tucked into a sunglasses case.
The stash, prosecutors said Tuesday, shows there's a risk he might flee before his trial on insider-trading charges.
Vice President Bryan Cohen had $24,000 in the case, hidden in a dresser drawer in his closet, prosecutors in Manhattan said Tuesday in a letter to a judge. The French citizen also has an overseas bank account with more than $533,000 and owns four properties in France worth over $500,000, prosecutors said, citing Cohen's tax returns.
U.S. District Judge William Pauley had set bail for Cohen at $750,000 and ordered him to remain under house arrest with a GPS bracelet until his trial. Cohen is seeking to be released from house arrest.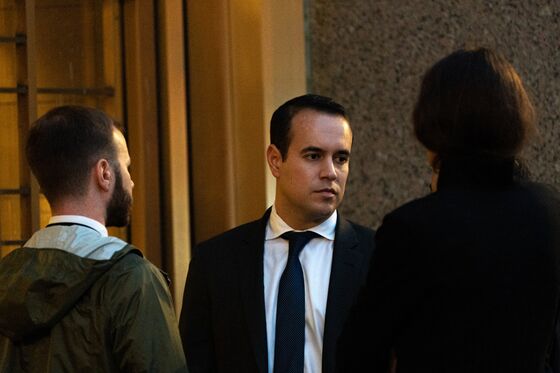 Cohen's lawyer Benjamin Brafman argued in a letter on Monday that his client's confinement in a one-bedroom apartment, which he shares with his girlfriend and mother, was detrimental to his "physical and mental health."
The lawyer said it's not unusual in other cultures to have large amounts of cash at home, including in France.
Cohen, 33, was arrested on Oct. 18 and charged with two counts of conspiracy for his role in an insider-trading ring. Prosecutors claim he passed information about pending mergers to another member of the ring using burner phones and speaking in code.
Goldman placed Cohen on paid leave following his arrest.
Last month, Cohen fired his lawyer after a judge ordered him to remain under house arrest and tripled the amount of his bond, from $250,000 to $750,000.