New CEO of GM's Cruise to Get Millions If Unit Sells or Has IPO
(Bloomberg) -- General Motors Co.'s self-driving unit has set up an incentive package for its new chief executive officer that pays out millions if he arranges a sale or initial public offering.
GM Cruise this week granted CEO Dan Ammann $25.6 million in restricted stock units that pay out only in the event of the sale or an IPO within 10 years, the automaker disclosed Wednesday in a regulatory filing. Cruise's board also awarded Ammann 101,485 options to buy common shares in the company, which GM acquired to develop autonomous-driving technology.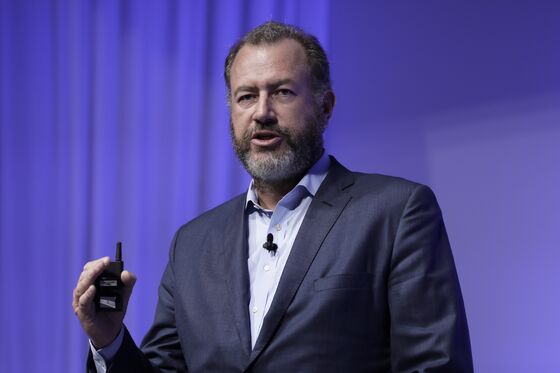 The move is the clearest sign yet that GM wants to eventually spin off Cruise from the carmaker. The company met with investment bankers last year to discuss Cruise's long-term options, including a spinoff or a tracking stock, people familiar with the matter told Bloomberg News. Since then, GM has raised a combined $5 billion from SoftBank Vision Fund and Honda Motor Co., with the latter deal valuing Cruise at $14.6 billion.
The options will pay off only if Ammann, 46, can boost the value of Cruise beyond its current valuation, or else they will expire worthless. He stands to earn a hefty sum from the company if an IPO takes place at a higher valuation.
Ammann became CEO of the company in January, leaving the job of GM president. He succeeded Kyle Vogt, who co-founded Cruise and is now president and chief technical officer. Ammann has to stay on at Cruise for 10 years to collect the full number of shares and options, according to the filing.
GM may eventually want or need to spin off Cruise or sell stock in the company to raise cash that can be used to develop self-driving technology and related commercial services. Vogt said in November that Ammann's experience as a former banker for Morgan Stanley and key player in GM's 2010 IPO could help Cruise raise money down the line.
As president of GM, Ammann was awarded more than $31 million in compensation from 2015 through 2017, according to a regulatory filing. Most of his pay was in stock, options and other incentives -- his salary was $1.45 million each of the last two years of that span.
"Mr. Ammann's compensation is consistent with CEO benchmarks for tech companies with the same market capitalization and is heavily weighted toward attaining specific technological and commercial targets," Tom Henderson, a GM spokesman, said by phone.