GM Offers Pool of 18,000 Long-Time Employees Voluntary Buyouts
(Bloomberg) -- Typically, fat profits mean job security. But General Motors Co. just followed up a strong quarterly earnings report with a fresh cost-cutting plan, offering voluntary severance packages to a big pool of long-time employees.
Chief Executive Officer Mary Barra offered the buyouts on Wednesday to about 18,000 salaried workers in North America who have been with the company at least a dozen years. GM may consider involuntary cuts if the portion of people who accept the offer isn't big enough, said Pat Morrissey, a company spokesman.
The culling is intended to keep GM lean as global auto industry sales level off. Barra, 56, has spent the last several years shrinking the company down to focus on regions where it's most profitable and on developing new technology. She sold off the company's European divisions Opel and Vauxhall to France's PSA Group last year and has retrenched from key markets including India and Russia.
The Opel sale already went a long way to significantly reduce headcount. GM started this year with about 77,000 salaried employees worldwide, down from roughly 90,000 at the end of 2016.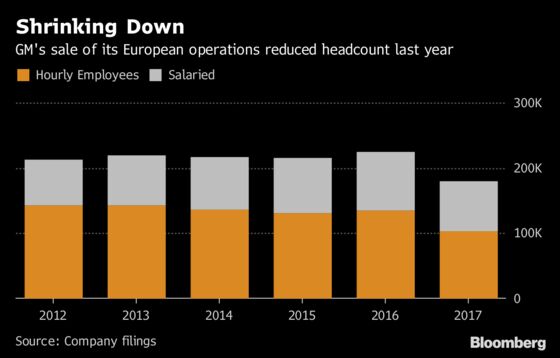 GM estimates the program will cost about $130 million for every 1,800 employees who accept severance packages. The automaker expects this to conclude by year-end and will take a charge in the fourth quarter, according to a regulatory filing.
GM was in hiring mode for many of the years after it emerged from bankruptcy in 2009. The last time the company offered a program like this, it got 1,900 workers to accept severance and retirement deals.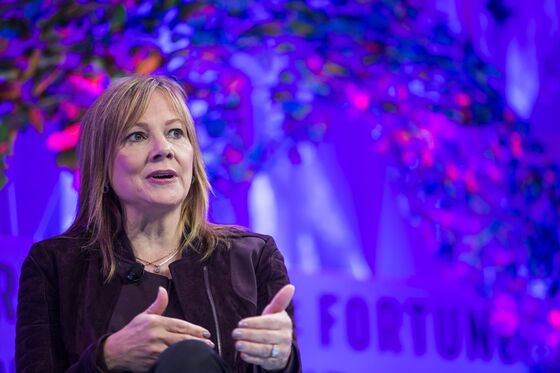 Barra notified employees of the severance offers on the same day GM beat expectations for third-quarter earnings by a wide margin, which sent the stock soaring by as much as 10 percent.
While GM makes cuts to its core automotive business, the company is still adding staff in new technology development, especially for self-driving cars. Its GM Cruise unit now employs more than 1,000 people in San Francisco; it had fewer than 100 when the automaker acquired the company in 2016.