GM Layoffs Show How Trump Can't Stop Market Forces
(Bloomberg) -- Donald Trump can fret over General Motors Co.'s plan to close plants, slash jobs and ditch models. He can even threaten, as he did Tuesday.
But market forces are tough to beat, even if you're president.
Trump captured the White House thanks in large part to the story he told -- that he could reverse America's industrial decline. He promised to bring back manufacturing and fossil-fuel jobs written off as casualties of global trade and over-regulation.
But almost halfway through Trump's first term, divergences from his "Make America Great Again" story line continue to pile up, pushed along by technology, globalization and a changing climate.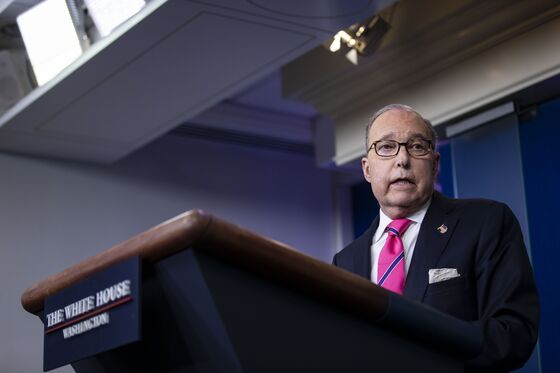 Trump is fighting back. On Tuesday, the day after GM's announcement, he tweeted out threats to cut all the subsidies GM receives, including tax breaks for electric vehicles. Larry Kudlow, director of the White House National Economic Council, also piled on: "There's great disappointment that it seems like GM would rather build its electric cars in China rather than the United States," Kudlow told reporters at a briefing just before Trump's tweets.
It's unclear whether Trump has authority to revoke subsidies without action by Congress. It's also difficult, if not impossible, for Trump to overcome the dynamics that are driving companies to choose robots over humans, discontinue brands and close plants. Some are choosing to build nearer to their consumers and supply chains, including in China, while others are moving production lines to lower-cost countries, like Mexico.
Consumers, too, are increasingly switching to alternative energy for cars and homes. As wages finally rise, people are also buying more imported goods, which pushes up the U.S. trade deficit, one metric by which Trump assesses the economy.
"The market is a tsunami," said Seth Kaplowitz, a finance lecturer at San Diego State University. "If you surf it, you'll be fine, but if you push back, it's too strong."
Trump has gone to great lengths to revive once-storied industries. America's steel and aluminum companies won levies to hamper foreign competitors. He hit Whirlpool's biggest rival, South Korea's Samsung Electronics Co., with tariffs on washing machines. For coal miners, Trump is proposing to reduce Obama-era environmental regulations. He also billed his corporate-tax cut as an elixir for capital spending and job creation.
Sometimes, Trump has offered an explicit quid pro quo. For GM and other automakers, he pledged to lower fuel economy standards in return for jobs. His administration is also considering tariffs on imported autos and parts on national-security grounds.
All of this is on top of the president's biggest push to revive industry: starting a trade war with China, America's largest commercial partner.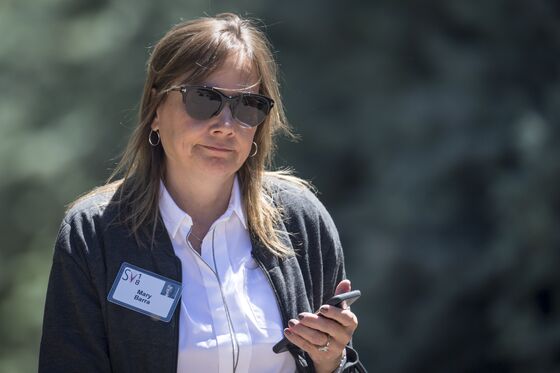 Market forces, however, have proved too powerful. For Mary Barra, GM's chief executive, the plan to close a handful of older plants and dismiss more than 14,000 employees came down to basic economics. Consumers are shunning sedans like GM's Chevrolet Cruze in favor of pickups and SUVs. With some factories down to one shift a day, GM said it needed to cut its capacity to make traditional passenger cars and free up resources to invest in autonomous and electric vehicles. It's keeping lower-cost production in Mexico.
These moves drew the ire of the president, who said his administration has put
"a lot of pressure" on GM to maintain operations in places like Ohio -- a state key to his re-election. Trump referred to a plant there where he urged Barra to "get back in" soon.
GM's restructuring comes less than two years after Trump praised the company for promising to invest $1 billion in its U.S. operations. It was one of many such pledges by large companies -- even though some were reiterating existing plans -- meant to gain favor with the new administration. The jobs GM promised, however, have largely gone to Silicon Valley, where it's developing autonomous vehicles.
GM shares are down 10 percent this year, compared with the S&P 500 Index's 0.3 percent gain. The carmaker was up 0.4 percent to $36.85 in early New York trading on Wednesday.
Like GM, Ford Motor Co. said it will exit much of the passenger-car market to focus on SUVs and trucks. It also has said it will lay off workers as part of an $11 billion restructuring.
Jawboning aside, Trump was unable to stop job losses at a Carrier Corp. air-conditioning plant in Indianapolis. Soon after winning office, he made a highly publicized visit to the factory in a bid to stop Carrier from moving positions to Monterrey, Mexico. The company kept the plant open after receiving millions in state subsidies. But about 600 workers ended up losing their jobs anyway.
The U.S. still is a manufacturing heavyweight, but companies increasingly are choosing automation over human labor. Some forces buffeting manufacturers are the result of other Trump policies. He has worked to lower oil prices by cutting environmental rules and pressuring petrostates. U.S. consumers have responded by purchasing yet more SUVs and trucks, which accounted for about 65 percent of new-vehicle sales in September. Tariffs have also raised prices on aluminum and steel, forcing up production costs.
The decision by Harley-Davidson Inc., once Trump's model of a patriotic American manufacturer, to shift motorcycle production came in direct response to Trump's tariffs, which prompted the European Union to retaliate with duties of its own, damaging sales there.
Whirlpool at first welcomed Trump's tariffs by adding 200 jobs in the U.S. It was hurt months later by levies on steel and aluminum, which raised the cost of raw materials. The company said it was forced to pass those costs to customers by raising prices, a move that battered sales and resulted in a profit warning and a steep slide in shares.
Just hours after GM's announcement Monday, Trump told supporters at a rally in Biloxi, Mississippi, that they shouldn't worry. "Under my administration, we've created 600,000 brand-new manufacturing jobs that people said could never come back to our country."
Not quite. Since Trump took office, the U.S. Department of Labor reports, companies have added just over 400,000 manufacturing jobs -- tiny compared with 150 million non-farm positions. Coal-mining jobs have also increased, but by fewer than 2,000 slots.
Early on, Trump's corporate tax cut appeared to boost capital spending, but that may have been short-lived. Companies are reacting more to market conditions than the tax law, such as by paying more because labor is tight. One measure of U.S. business investment shows it at the same level as before the tax cuts. In the end, Kaplowitz said, companies are concerned with profitability and survival over allegiance to a country or politician.
Trade-deficit numbers are telling. The gap between what the U.S. sells abroad and what it buys from other countries has ballooned under Trump. In September, the deficit was $54 billion, up $700 million from August and a seven-month high. In the year to date, the deficit has increased by $40.7 billion, or 10 percent, from the same period in 2017.
Trump isn't deterred, at least publicly. "They said manufacturing jobs would never come back, you'd need a magic wand," he said in Biloxi. "Well, we found the magic wand."
Mr. Market begs to differ.