Giuliani Ally Parnas Set to Give iPhone Data to House Committee
(Bloomberg) -- Lev Parnas, the indicted associate of Rudy Giuliani, is set to turn over data from his iPhone and documents seized by the U.S. government to a House of Representatives committee investigating President Donald Trump.
The material was subpoenaed by the House Intelligence committee and is essential to its ability to "corroborate the strength" of Parnas's potential testimony, Parnas's lawyer Joseph Bondy wrote in a letter to a federal judge Monday.
The government plans to produce the data and the documents on Tuesday and doesn't object to the information being turned over to the committee as long as it gets approval from the judge, Bondy wrote. U.S. District Judge Paul Oetken had said earlier that he would approve a request to share the material with Congress.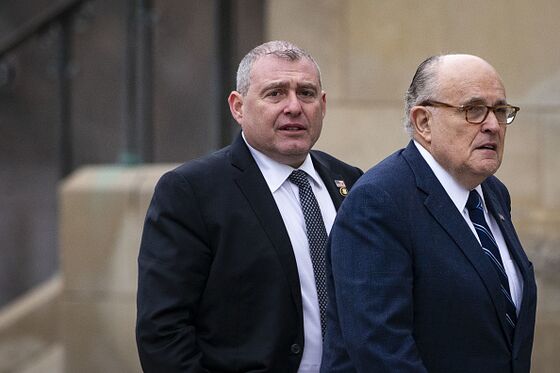 The release of potentially new information comes as House Speaker Nancy Pelosi is considering whether to send two articles of impeachment of Trump to the Senate for a trial. She's been holding onto them as Senate Minority Leader Chuck Schumer has been pressing Majority Leader Mitch McConnell to allow for witnesses to testify at the trial.
Parnas is a Ukrainian-born U.S. citizen who's charged with illegally funneling foreign money into U.S. elections. He has pleaded not guilty and is out on bail.
Parnas had been working with Giuliani to dig up political dirt in Ukraine on Hunter Biden and his father, former Vice President Joe Biden, Donald Trump's top Democratic rival in next year's presidential election. Trump's demand on a July phone call with Ukraine's leader to announce an investigation into the Bidens prompted the impeachment inquiry in the U.S.
The case is U.S. v. Parnas, 19-cr-725, U.S. District Court, Southern District of New York (Manhattan).