Ghosn's Fate Shouldn't Alter Renault-Nissan Accord, France Says
(Bloomberg) -- The governance and shareholding structure of the Nissan-Renault alliance shouldn't be changed following the removal of Nissan Chairman Carlos Ghosn, French Finance Minister Bruno Le Maire said.
Also Sunday, Japan's national broadcaster NHK reported that Ghosn has denied any wrongdoing after being arrested for alleged financial misconduct. The broadcaster cited people familiar with the matter.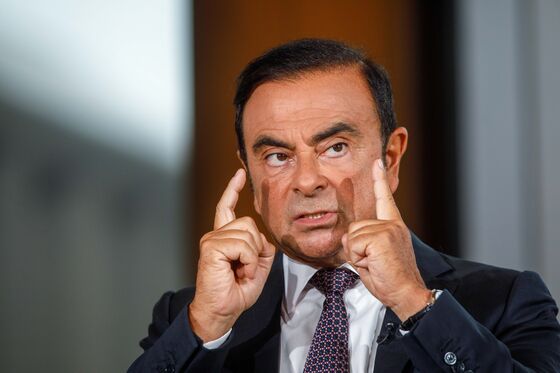 Speaking on BFM TV, Le Maire said he had talked to his Japanese counterpart Hiroshige Seko, and they agreed it would be "preferable" to retain a cross-shareholding that gives Renault SA a 43 percent voting stake in Nissan Motor Co., while Nissan owns 15 percent of Renault with no voting rights. The French government is a major Renault shareholder.
Calling the alliance "indispensable," Le Maire said he wants to strengthen it while maintaining governance rules that require Renault's chairman to serve as the alliance's chairman.
France has so far not received any information from Nissan or from the Japanese government about the accusations against Ghosn, Le Maire said. The executive was arrested and remains in custody in Tokyo on charges of financial wrongdoing.
In response to a question, he rejected the idea that Ghosn's ouster was part of a plot by the Japanese side to take greater control of the alliance.