Carlos Ghosn Is Closer to Release as Court Rejects Prosecutors' Appeal
(Bloomberg) -- A Tokyo court upheld a decision to grant bail for Carlos Ghosn, rejecting a prosecution appeal and removing a hurdle to the former auto executive's release.
The court Tuesday set his bail at 1 billion yen ($8.9 million), before prosecutors challenged the ruling. The former Nissan Motor Co. chairman, who's spent more than 100 days behind bars, still faces the possibility of further detention if he's arrested on new charges.
Ghosn said in a statement that he's "innocent and totally committed to vigorously defending myself in a fair trial against these meritless and unsubstantiated accusations."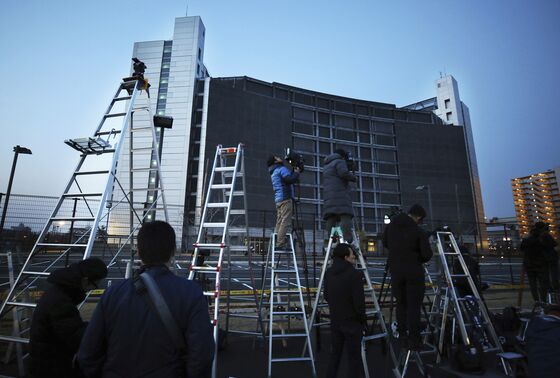 Getting out on bail would allow him to spend more time with his defense team and prepare for a trial that's still likely months away. The surprise arrest and imprisonment of the industry luminary last November has roiled the two-decade auto alliance between Nissan and Renault SA and cast a harsh light on aspects of Japan's legal system.
Ghosn -- accused of aggravated breach of trust and filing false statements to regulators regarding about $80 million in deferred income during his time as the automaker's chairman -- could face a decade in prison if convicted. The prosecution has pushed back on his efforts to win freedom before, warding off two previous bail attempts.
"If he's able to get out, he's able to collect information and it will be easier to communicate with his lawyers and work out a defense strategy," said Nobuko Otsuki, a Tokyo-based defense lawyer not connected to the case. "It would definitely be advantageous for the defense."
To get his bail application approved, Ghosn agreed to conditions including staying in Japan.