Ghosn Accomplices Charged With Aiding Ex-Chairman's Escape
(Bloomberg) -- Japanese prosecutors on Monday formally charged two Americans with aiding in the escape of former Nissan Motor Co. Chairman Carlos Ghosn, who fled trial in Japan over a year ago.
Michael Taylor, 60, and Peter Taylor, 28, helped Ghosn illegally leave Japan in December 2019, where he was facing charges of financial misconduct, prosecutors said in a statement Monday. The two hid Ghosn and loaded him onto a private jet that later left Japan, they said.
The father-son duo were extradited to the Asian nation earlier this month in a rare win for the Japanese government. If convicted, they face a maximum of three years in prison on charges of harboring or enabling the escape of a criminal.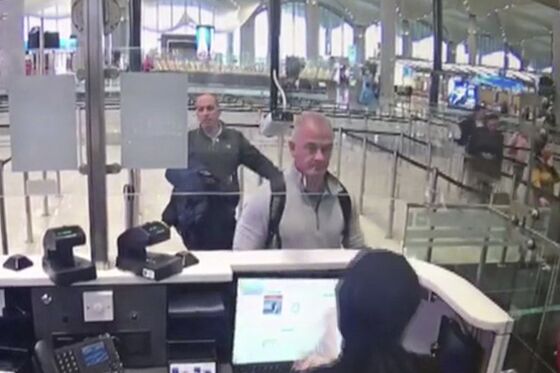 The two are being held in a facility on the outskirts of Tokyo, the same one where Ghosn was held two years earlier. There, prosecutors have questioned them without a lawyer present. Rudy Taylor, another son of Michael Taylor's, said the pair "are being treated well in Japan" in response to a request for comment last week.
In Japan, suspects can be detained for as long as 23 days without formal charges. The clock was ticking for prosecutors because that period was set to end this week.
The fact that the indictment came so quickly "shows that the Taylors cooperated with prosecutors," said William Cleary, an expert witness in the Taylors' case and a professor at Hiroshima Shudo University who specializes in Japanese criminal law. The formal charges mean that prosecutors have probably gathered enough evidence, he said, which is "good for the Taylors" because it means they'll have to spend less time in Japan.
During his own stint in the Japanese detention center, Ghosn ended up spending a total of 108 days in jail as he was rearrested multiple times on fresh charges.
The Taylors will now be headed to trial in Tokyo, the latest addition to a growing morass of legal proceedings left in Ghosn's wake. Former Nissan director Greg Kelly is currently standing trial in Tokyo for allegedly helping to understate Ghosn's compensation; Nissan is suing Ghosn for 10 billion yen ($95 million) in damages in a separate suit that's proceeding slowly in Yokohama.
The schedule of the Taylors' trial has yet to be determined, Tokyo Deputy Chief Prosecutor Hiroshi Yamamoto said in a briefing Monday. In the meantime, the two may be let out on bail if they apply and it is approved by the district court, he said.
Yamamoto declined to comment on reports circulating in Japanese media that the Taylors had admitted to charges and told investigators that Ghosn's wife Carole had deceived them by saying her husband was tortured in Japan.
The former Green Beret has never denied his involvement in Ghosn's escape. The Taylors' lawyers in the U.S. had argued, instead, that what the duo did was help an individual "jump bail," which they argue isn't a crime in Japan.
For now, the father and son will remain in Japan. If they show their accusers they're remorseful, they may get bail, said Cleary. "But that's a bit of a stretch given their demonstrated expertise in escaping."