Germany's Knorr-Bremse IPO Generates $4.5 Billion for Owner
(Bloomberg) -- Knorr-Bremse AG will generate proceeds of about 3.9 billion euros ($4.5 billion) in one of Germany's largest initial public offerings as reclusive billionaire majority owner Heinz Hermann Thiele broadens the shareholder base of the maker of truck and train brakes.
The transaction was priced at 80 euros a share, valuing the Munich-based company at 12.9 billion euros, the company said Wednesday in a statement. Thiele, 77, and his family are set to sell a stake of 30 percent.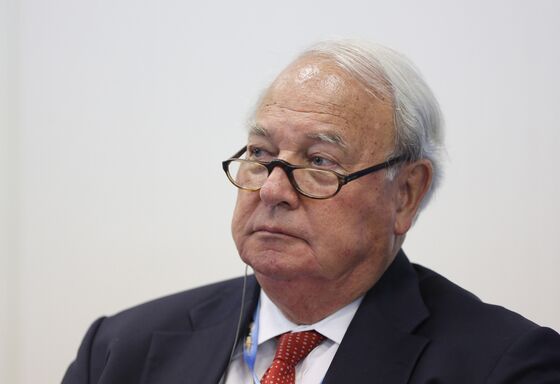 The imminent listing, the 7th-biggest to date in Europe's largest economy, heralds a new era for the company. Knorr-Bremse was founded in 1905, and Thiele acquired it in 1985. Following a deep restructuring, the brakemaker now has a global presence with operations in more than 30 countries and a workforce of about 29,000 employees.
"We are very delighted by the high level of investor interest we have seen throughout this process," Chief Executive Officer Klaus Deller said in a statement. "We are looking forward to sharing our journey with our new shareholders."
Thiele's deliberations about Knorr-Bremse's future, dubbed Project Goal, have been part of a plan to hand ownership of the business generating 6.24 billion euros in annual sales to his daughter. A reform of Germany's inheritance tax that took effect in September 2016 places a higher burden on single heirs of large family-held businesses.
This has added urgency to the deliberations and favored an IPO rather than an outright sale, people familiar with the matter told Bloomberg News in June. Heirs of very large family-held businesses are on the hook to pay as much as 30 percent in tax on proceeds from a disposal.
The stock will start trading on Friday in Frankfurt. The price is in the middle of a 72-euro-to-87-euro range the company had targeted.
Deutsche Bank AG, JPMorgan Chase & Co. and Morgan Stanley are joint global coordinators and bookrunners for the IPO. Joh Berenberg Gossler & Co. KG, Commerzbank AG, UBS Group AG and UniCredit Bank AG are also joint bookrunners.