Gene-Editing Stocks Plunge on Editas CEO Exit, Crispr Downgrade
(Bloomberg) -- Gene-editing companies are among the worst-performing biotechnology stocks Tuesday after Editas Medicine's chief executive officer left and Citi questioned Crispr Therapeutics' data.
Editas Medicine Inc. plunged as much as 22 percent after Katrine Bosley stepped down as CEO and also resigned from the board. The change was a "personal decision" by Bosley and is "occurring at a natural transition point for the company and also from a position of strength," Cristi Barnett, an Editas spokeswoman, said in an emailed statement.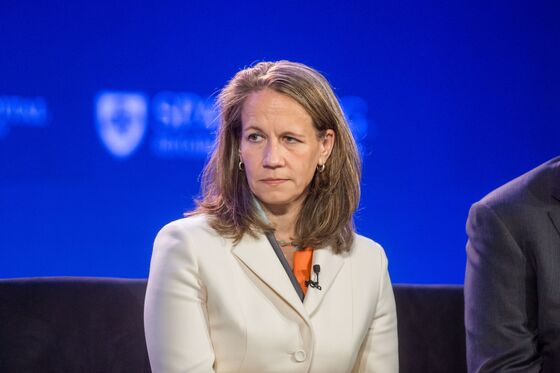 A sell-side downgrade is also weighing on gene-editing shares. Crispr Therapeutics AG dropped as much as 16 percent, the most since Dec. 21, after Citi analyst Yigal Nochomovitz cut his rating to sell, expressing concern about some of the company's programs. Nochomovitz also wrote that there are "no clear indications" Crispr will report initial early-stage results this year.
Crispr Therapeutics is leading the clinical development race among publicly traded peers, enrolling patients in a Phase 1/2 trial for sickle cell disease. Along with its partner Vertex Pharmaceuticals Inc., the companies are also evaluating CTX001 for the treatment of beta thalassemia at multiple clinical sites in Europe.
Peer Intellia Therapeutics fell as much as 13 percent.
The Nasdaq Biotech Index was lower by almost 2 percent, after ending last week with a 14 percent gain to start the new year.