GE's New-CEO Rally Fizzles With Shares Sinking Back to Nine-Year Low
(Bloomberg) -- So much for the Larry Culp bump.
General Electric Co. has lost all of the gains from a rally earlier this month sparked by Culp's surprise appointment as chief executive officer.
The new slump suggests a leadership change -- even one bringing in a respected CEO like Culp -- won't be sufficient by itself to fix the deep problems facing the manufacturer. While a broad market decline pulled down many stocks Friday, GE is facing renewed concerns about the hurdles in its insurance and power-equipment operations.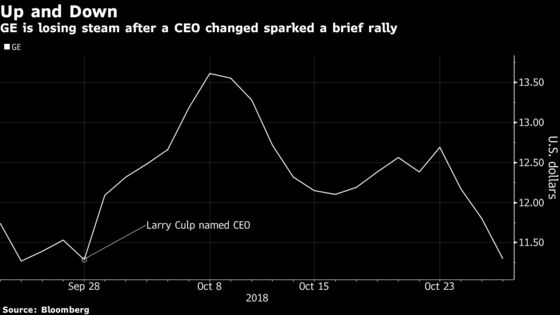 GE fell 3.9 percent to $11.34 a share at 11:49 a.m. in New York after sliding as low as $11.18. That's the worst intraday level since July 2009 -- and below the $11.29 closing price on Sept. 28, the last trading day before Culp became CEO.
The Boston-based company won applause from investors by ousting John Flannery, who had run GE for just over a year, and handing the reins to Culp, the former head of Danaher Corp. The new CEO was tasked with accelerating portfolio changes and cost-cutting to help stem one of the deepest slides in GE's 126-year history.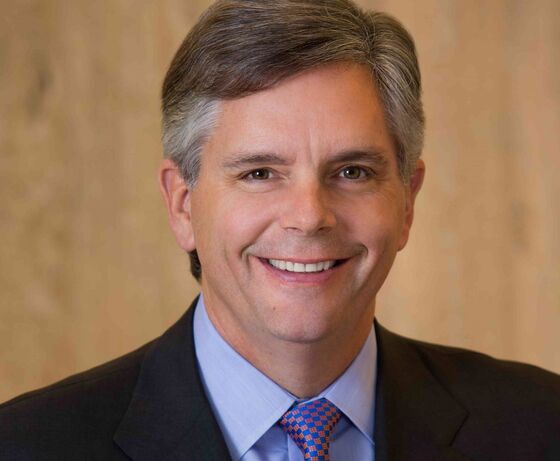 Among the challenges he faces is a deteriorating long-term care insurance portfolio, which may need billions of dollars in additional capital, Gordon Haskett analyst John Inch said in a note.
Culp has yet to give any public insight into his strategy, aside from a brief statement in a press release announcing his appointment. His first detailed comments will come Oct. 30 when GE reports third-quarter earnings.